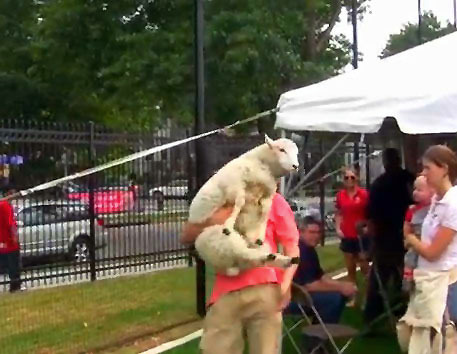 The Chicago Bears have wrapped up their work in the NFL Draft after taking Tayo Fabuluje in the sixth round of the selection show, putting a cap on G.M. Ryan Pace's first draft as the head man in Chicago.
Now that the Draft is over, we wanted to take a look at what the Bears have done so far and give our thoughts on each selection.
1st Round: WR Kevin White, West Virginia
Grade: B+
On the day of the draft, we said that we would have liked Vic Beasley equally in this spot, but the Bears clearly have big plans for White. He is going to add some serious speed to their receiver corps, and he'll help take the lid off of defenses as they try to contend with him and a vertical threat in Alshon Jeffery.
2nd Round: DT Eddie Goldman, Florida State
Grade: A-
The Bears desperately needed a big-bodied nose tackle to help lock down the defensive line in Vic Fangio's new 3-4 defense, and that's exactly what they got. There are questions about Goldman's skillset in the pass rush, but his run defense has been splendid in college and he should really help the Bears in that area this season.
3rd Round: C Hroniss Graus, Oregon
Grade: B
The first of two offensive line picks for the Bears, Graus can play either the center position or the guard spot, depending on what Adam Gase needs him to do. His presence could mean that Kyle Long would kick out to right tackle, and it will be interesting to see what it means for where Will Montgomery will line up.
4th Round: RB Jeremy Langford, Michigan State
Grade: C+
The Bears will try again to find a running back to potentially replace Matt Forte if he leaves via free agency next year, but Langford may not have been the best pick in this spot. A guy like Jay Ajayi from Boise State likely would have been a better selection in spite of his knee issues, but clearly Pace and company see something in Langford.
5th Round: S Adrian Amos, Penn State
Grade: B
This pick is an interesting one, because Amos could play at the safety spot but might be more comfortable as a nickel cornerback in pass coverage. He is a really good pass defender, but his deficiencies against the run make us question whether he would be a good fit at safety for the Bears.
6th Round: OT Tayo Fabuluje, TCU
Grade: A-
We give a really high grade to this pick because of the value inherent in it. Fabuluje can play guard or tackle for the Bears, and he gives them a ton of versatility that they will likely use to try different line combinations in mini-camps and in training camp in Bourbonnais. Gase should have a fun time trying to figure out the best formula for success.