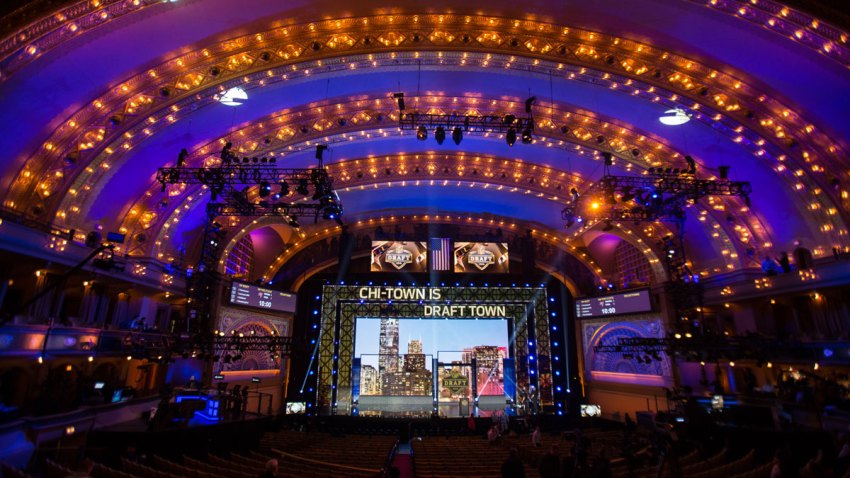 The first day of the 2015 NFL Draft in Chicago has come and gone with 32 of the top available players selected at the Auditorium Theatre at Roosevelt University. Commissioner Roger Goodell got his fair share of booing both inside the Theatre and at Selection Square at Grant Park, and teams drafted guys that could end up being big time stars or big time busts.
Only time will reveal the results of who will rise and who will fall, just for kicks and giggles, we made a list of teams that made smart picks in the first round, and those that made picks that were questionable.
Winners:
San Diego Chargers
The Chargers had to pay to move up two spots in the draft on Thursday night, but the investment paid off as they were able to snag running back Melvin Gordon.
While moving up two spots can be too pricey an endeavor for some teams, the Chargers played it perfectly. The San Francisco 49'ers figured that their player would still be available two spots later, and the Chargers were able to hop ahead of the Houston Texans, who could have potentially taken Gordon with the pick.
Pittsburgh Steelers
The Steelers lucked into a really good player last year when Ryan Shazier fell to them, and they may have done it again this year as Bud Dupree was still on the board when they picked at 22. Grabbing the athletic defensive end should add some serious punch to the team's pass rush, and Dupree could play at several positions as the Steelers retool their defense.
Denver Broncos
The Broncos had to pay a pretty penny to move up from 28 to 23 in the draft order, but the five picks they leapt ahead allowed them to secure the services of one of the best pure pass rushers in the draft as they grabbed Shane Ray. Hellbent on proving that his off-field issues are one and done and that his foot will be healthy enough to play this season, Ray is motivated and the Broncos will benefit from adding him to a mix that already includes Demarcus Ware and Von Miller.
Atlanta Falcons
The Falcons didn't have to move up to grab their chosen player, as the Chicago Bears' selection of Kevin White allowed them to snag linebacker Vic Beasley. Out of all the players in the draft, Beasley could have the potential to be the best at the NFL level, and getting him instantly adds a ton of skill to Atlanta's defense.
Losers:
St. Louis Rams
It's hard to list a team as a "loser" when they got the best running back prospect in recent memory, but that's what we're terming their selection of Todd Gurley anyway. He wasn't a reach in the 10th spot, but with Tre Mason already in the mix and some other glaring holes on offense (notably a lack of blocking in front of Nick Foles), it seems silly to improve in a position of strength.
Philadelphia Eagles
The Eagles got a solid player in Nelson Agholor, a wide receiver out of USC, but we're deeming them a "loser" for failing to move up to grab one of the two franchise quarterback available at the top of the draft. One could hardly fault the Tennessee Titans and Tampa Bay Buccaneers for not wanting to move out of their slots, but Chip Kelly's insistence that he didn't include any players in the negotiations reveals that he either wasn't serious about moving up or far underestimated the price it would cost.
Green Bay Packers
Drafting redundant assets can be a good thing depending on what the asset is, but their selection of Damarious Randall does raise some question marks. Yes they went safety in the first round last year when they picked Ha-Ha Clinton Dix, but the other question is whether or not Randall's selection means that Randall Cobb will no longer be returning kicks in Green Bay. The Packers don't make questionable decisions often in the draft, but the motivation behind this one is a bit murky.