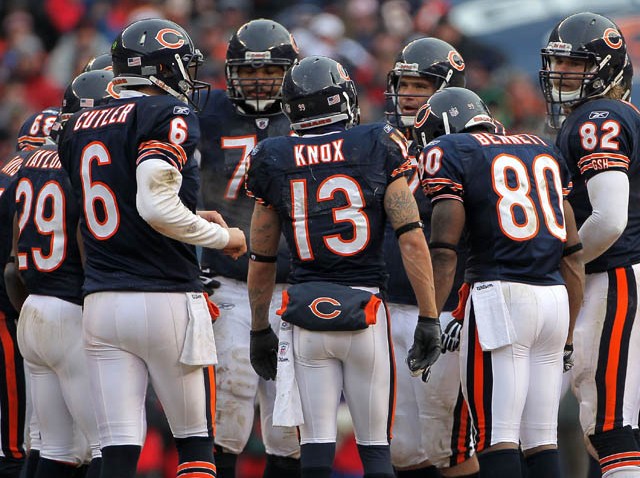 The NFL is putting the Bears front and center at the beginning of the 2011 season.*

They begin with the Hall of Fame game, the first game of the preseason which is televised nationally. They'll be on national television again two weeks later, when they play the Giants on Monday football.

Chicago will represent the league in England as they will play their opener against the Buccaneers in London.

That's a lot of spotlight for a team as unmarketable as the Bears.

Though the Bears are talented and will likely be contenders again in 2011, they don't have the oversized personalities that make people want to tune in and watch them.

Lovie Smith doesn't swear like Rex Ryan or give off an aura of invincibility like Bill Belichick.

Julius Peppers attracts fans with his play, not his mouth. Devin Hester may be ridiculous, but he's not an epic trash talker like other receivers and return men. His humility is admirable but it won't win him a reality TV show.

Jay Cutler has been in the tabloids for dating a reality TV star, but that doesn't compare to Tom Brady dropping a movie star for a supermodel.

That's not to say that the Bears should change. We'd rather the humble, stoic team that they've become. But it's surprising to see the NFL put a team without a huge star or drawing power in such prominent roles as the season begins.
*Assuming the lockout ends and the season starts on time.
Copyright FREEL - NBC Local Media