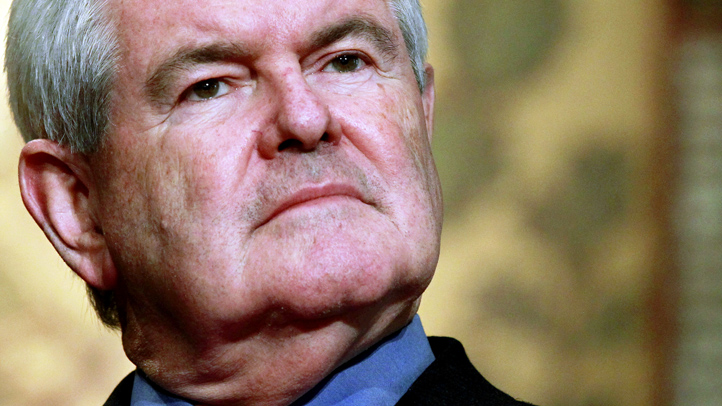 Former presidential candidate and House Speaker New Gingrich is scheduled to make a trip to suburban Naperville on Tuesday to showcase a new endeavor.
Gingrich and his wife, Callista, will appear at Anderson's Bookshop where they will both be available to sign new copies of their respective books. The signing begins at 7 p.m. at the book store, located at 123 W. Jefferson Avenue in Naperville.
Newt Gingrich will sign copies of his new novel "Duplicity," which explores a world in which a powerful terrorist in hiding controls radical Islamic groups worldwide.
Callista Gingrich will also be available to sign her new children's book. The book, called "Christmas in America," features an elephant named Ellis who discovers the meaning of Christmas and the history of the holiday in the U.S.
Headed to #Chicago tomorrow for our book signing at @AndersonsBkshp. Join us! https://t.co/AjL5cf4bNX pic.twitter.com/fS1dVrqZYT — Newt Gingrich (@newtgingrich) November 9, 2015