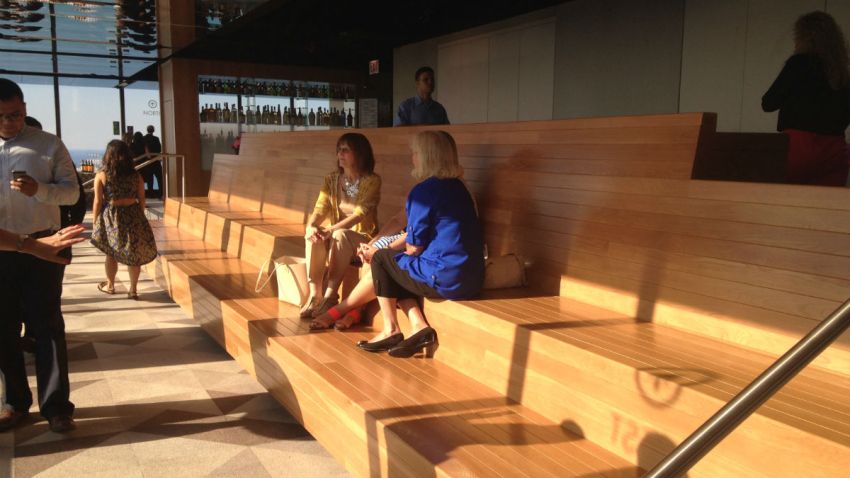 Fresh off a three-year renovation, the new John Hancock observation deck made its public debut this week.
The 94th-floor deck, renamed 360 Chicago, features the 1-year-old "Tilt," a glass platform holding up to eight people that tilts outward at an angle, allowing visitors to look out and down on the city skyline.
With the grand unveiling this week, visitors can now also watch the sunset on the west side of the building from wooden stadium seats designed specially for the activity. Other new features include Architect's Corner — a cafe that serves food, gelato, coffee and alcoholic beverages — and a new first-floor waiting area that features photos and facts about Chicago history.
360 Chicago is owned and operated by the Paris-based Montparnasse 56 Group. The cost of the three-year project has not been released to the public, but according to Crain's Chicago Business millions of dollars were invested in each stage of the renovation.
General admission for 360 Chicago is $19 for adults and $13 for children.