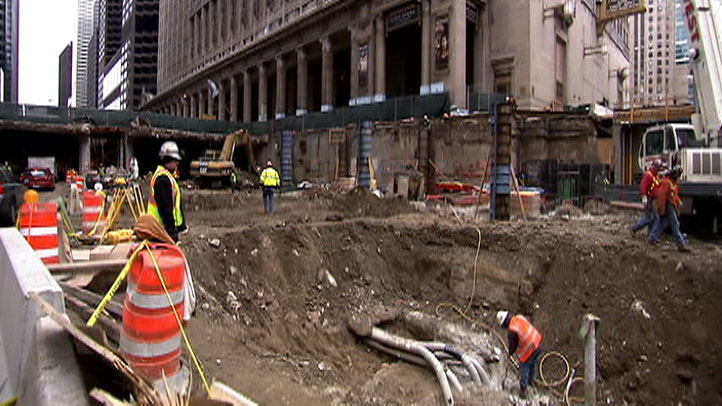 This story has moved. We're automatically redirecting you to our new coverage.
A second phase of Wacker Drive construction begins July 5, officials announced Thursday.
While the intersection near Washington and Wacker, closed since April, is due to re-open, parts of Madison will be closed until late September or early October.
The closure, in the vicinity of Union Station and Ogilvie Transportation Center, is expected to shift the routes of many commuters. Metra will keep its Madison exit open, but commuters will only be able to access the area from Canal Street or along the Riverwalk.
The Madison entrance to Ogilvie will be completely blocked, forcing passengers to access the station from Washington or Monroe, according to Metra.
CTA bus routes will also be effected by the construction, causing changes on the following lines:
#11 Lincoln/Sedgwick
#14 Jeffery Express
#19 United Center Express
#20 Madison
#56 Milwaukee
#60 Blue Island/26th
#120 Ogilvie/Wacker Express
#121 Union/Wacker Express
#122 Illinois Center/Ogilvie Express
#123 Illinois Center/Union Express
#124 Navy Pier
#125 Water Tower Express
#129 West Loop/South Loop
#157 Streeterville/Taylor
Construction on Wacker Drive began Jan. 3, with closures on Wacker from Madison to Lake Street and Randolph to Washington. The project is similar to construction done on Wacker in 2001, which increased ceiling height and lighting on Lower Wacker Drive.
The project is expected to be completed in 2012.