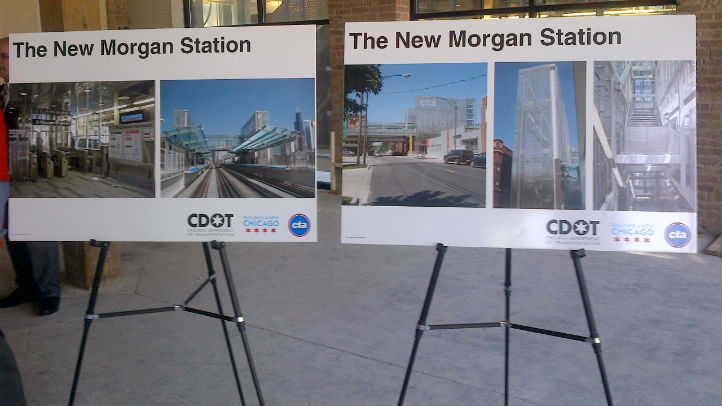 Westside Chicagoans now have another outlet for getting downtown via the CTA.

The new Morgan 'L' station officially opened Thursday with help from Mayor Rahm Emanuel.
"Having world-class infrastructure is essential to our city's goals of quality of life and economic opportunity for residents," said Emanuel in a statement. "This station will help Chicagoans get around the city, to work, to school, and to be with their families."

Located off Lake Street in the Near West-West Loop neighborhoods, the state-of-the-art station serves the Green and Pink lines into the city and marks the first CTA station to open in Chicago in 18 years.
Designed and built by the Chicago Department of Transportation the station fills the 1.5-mile gap between the existing Clinton and Ashland stations, a much needed service for Chicago's West Loop residents.
Though the station cost nearly $38 million dollars, city officials say it will bring new business to the area.
"The station will benefit both the area's longstanding businesses as well as its more recent residents, restaurants, nightclub and shops," said CTA President Forrest Claypool in a statement.
The Morgan station features a glass-enclosed sky bridge connecting inbound and outbound platforms and two, four-story towers displaying the CTA logo. Customers can enter the station at the north and south sides of Lake Street.