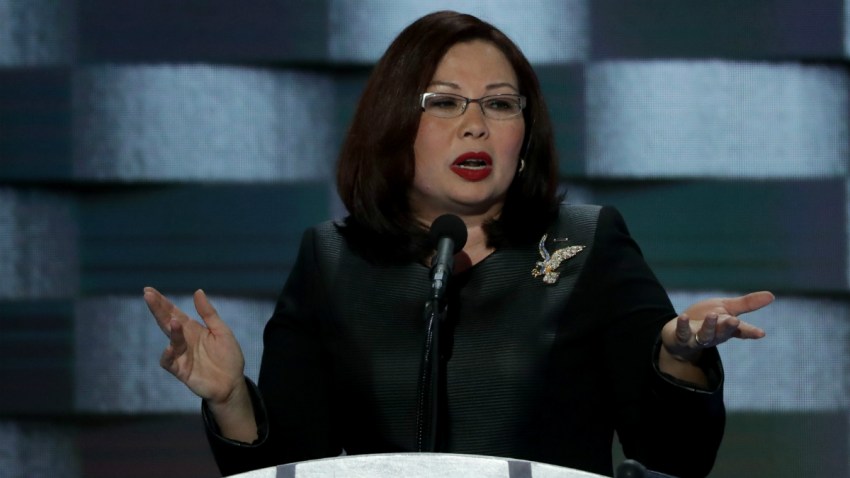 A super political action committee with ties to Sen. Mark Kirk released an ad Monday slamming Kirk's opponent, Rep. Tammy Duckworth, for voting in favor of the Iran nuclear deal.
The 30-second spot released by Independent Voice for Illinois PAC, which is headed by former Kirk chief of staff Eric Elk, called the Iran deal "a disastrous deal that put America at risk."
Duckworth voted in favor of the agreement last September. Prior to the vote, the congresswoman issued a press release explaining why she was in favor of the deal.
"Iran is our enemy, it is Israel's enemy and it is the enemy of all nations that seek peace and stability," Duckworth said in a statement. "But Iran's destabilizing role in the region would be much greater if it could obtain nuclear weapons. Therefore preventing a nuclear armed Iran must be our primary goal."
"After careful review I'm confident that if Iran cheats, we will know. And more importantly, if Iran abandons the deal and pursues a nuclear weapon, we will stop them," the congresswoman added.
The deal lifted sanctions on Iran, releasing roughly $100 billion in frozen assets, NBC News reported.
The ad points to a confidential document referenced in a July Associated Press report that outlined the country's plan to expand its uranium enrichment program after the first 10 years of the nuclear agreement.
"Secret documents reveal that Iran could obtain a nuclear weapon far sooner than we were told," the ad's narrator says. "And Duckworth voted yes. Tammy Duckworth can't be trusted on national security."
Duckworth's campaign responded Monday, claiming the ad was "desperate" and "fear mongering."
"Tammy served 23 years in (the) Army National Guard and Army Reserve, nearly losing her life in the process, and she knows what it takes to keep our country safe," Duckworth spokesman Matt McGrath said in a statement. "Republican Mark Kirk, on the other hand, has lied repeatedly about his military record, including falsely claiming to have served in combat and to have won a military award he didn't earn. He's also shown terrible judgment on just about every major foreign policy decision of his career, beginning with the decision to invade Iraq."
"Illinois deserves better," McGrath added.
Donors to Independent Voice for Illinois PAC include real estate mogul and former Tribune Corp. owner Sam Zell, who donated $50,000 to the group in June, as well as hedge fund manager and ally to Gov. Bruce Rauner Ken Griffin, who has donated $350,000 to the group since June of last year.
Harbour Group founder Sam Fox, a former ambassador to Belgium during George W. Bush's administration, gave the group $25,000 in May. Fox backed a political group called Swift Boat Veterans for Truth during Bush's reelection bid in 2004. The group opposed John Kerry's presidential candidacy, calling into question his Navy service during the Vietnam War. The group's claims were ultimately discredited.
Kirk's campaign declined to comment on the ad, which will begin airing on television in Illinois this week.