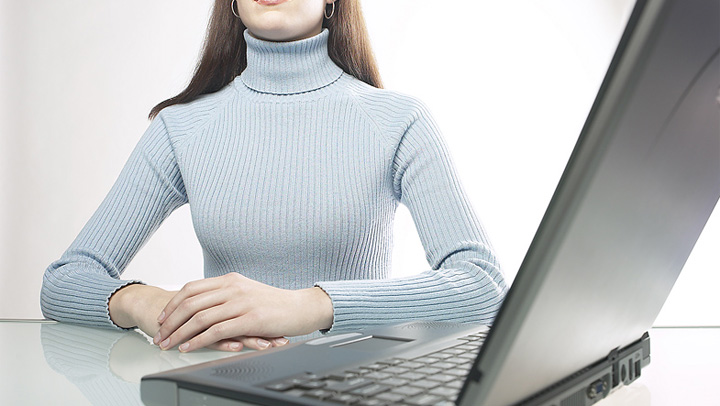 A staggering majority of CEOs are shunning social media, and the reason why isn't clear. The best guesses are they likely don't care or are far busier working and think it's a distraction.
All this is according to a new study by Domo and CEO.com, which says, "almost 32 percent of CEOs have at least one profile on some social network." Yahoo's Marissa Mayer, Rupert Murdoch and, very recently, Warren Buffett are among the few using such platforms as Facebook, LinkedIn, Twitter or Google Plus.
We could ruminate on why this is or slightly reframe the picture this paints by discussing why (or why not) you should bother with such avenues as a CEO.
I mean, my gut reaction is, yes, you absolutely should use them if you're using them with a purpose. But the study suggests, "CEOs who are active on social media channels rate significantly higher when it comes to leadership attributes [than those who don't]." Other benefits the study lists are:
Shows the company is innovative
Gives company a human face or personality
Good way for CEO to communicate with employees
Helps CEO build good relationships with news media
Gives more employees chance to communicate directly with the CEO
Has a positive impact on business results
Helps find and attract new customers
Gives company a competitive edge
As far as reasons not to use these platforms? If you're going to be a stilted, censored version of yourself or if you're obviously just on Twitter just to be on Twitter. You know, like just tweeting about your company and congratulating yourself and your team for all the great work you do.
Nobody's going to care about that.
But signing up for social media when you already have a pre-established audience is like a golden ticket. It's stepping up to the microphone at an amphitheater of your own fans and also the chance to be heard by other neighboring amphitheaters.
Case in point? This morning I just got a press release announcing that Robert Plant is "to become active today, Thursday, August 8 at Twitter, Instagram and Google Plus... first 25,000 Twitter followers to receive exclusive MP3 download."
At the time of this writing, the email went out two minutes ago. Currently, he has 29,050 followers. Not bad.
If you have a reputation, use it. It's your personal brand, and would be a waste to shirk.
Plus, since so many other CEOs aren't hopping on this, it's an easy way to help you stand out that much more.
David Wolinsky is a freelance writer and a lifelong Chicagoan. In addition to currently serving as IFC's comedy, film, and TV blogger, he's also a comedy-writing instructor for Second City and an adjunct professor in DePaul's College of Computing and Digital Media. (He also co-runs a blog behind the DePaul class, DIY Game Dev.) He was the Chicago city editor for The Onion A.V. Club where he provided in-depth daily coverage of this city's bustling arts/entertainment scene for half a decade. His first career aspirations were to be a game-show host.