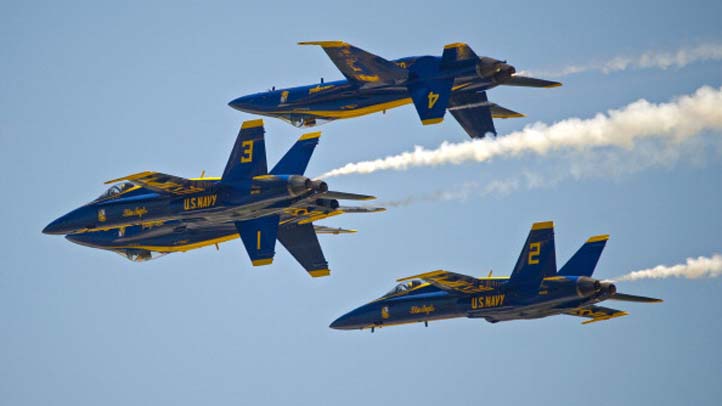 The U.S. Navy Blue Angels have returned to the skies.
The aerial stunt squad performed their gravity-defying tricks at the Naval Air Facility in El Centro, California, on Saturday for the first time since budget cuts grounded them in April last year.
The Blue Angels were scheduled to perform at last year's Chicago Air and Water Show as usual, but due to sequestration budget cuts the show went on without them.
The Blue Angels will return to the show in August this year.
"Community outreach is key to connecting Americans to the military," Blue Angels commanding officer and flight leader Commander Thomas Frosch said in a press statement. "Our performances provide a unique opportunity to inspire millions to connect with and support our service members."
The group is scheduled to perform 65 shows at 34 locations throughout the United States in 2014.