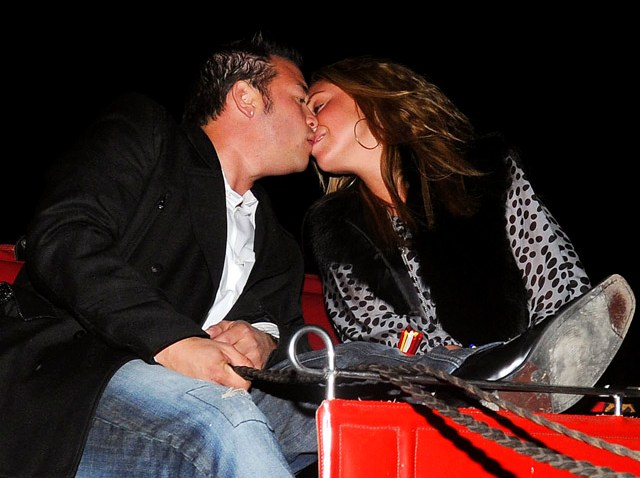 Jon Gosselin is taking aim at his scorned ex.
The former reality TV dad is moving forward with a criminal complaint against embittered ex-girl friend Hailey Glassman that fingers her as the one responsible for ransacking his posh Manhattan apartment last month, according to E! News.
"All I can say is -- what's the old saying? -- 'There's no wrath like a woman scorned," Gosselin's attorney, Mark Heller, told E! News.
Glassman, 22, denied she trashed the W. 72nd St. flat that she shared with the former "Jon & Kate Plus 8" star before the two broke up and claimed through her attorneys that she was framed.
She said she was heartbroken last month to find out the divorced dad had cheated on her during their months-long relationship and wanted to begin the new year Gosselin-free.
"I'm mind-boggled and hurt by it," Glassman told RadarOnline.com in December. "And he still lies to me about it and denies it to this day."
Gosselin, 32, returned to the Upper West Side digs after spending the holidays in Pennsylvania with his eight kids to find his TV, CD player, a Nintendo Wii game and kitchen items missing from the apartment, his attorney said.
A butcher knife was reportedly plunged into a wooden dresser and affixed with a note that allegedly called the divorced dad a cheater.
Investigators said they could not rule out the possibility that the alleged burglary of the star's pad was staged by the ex-girlfriend as a publicity stunt.
"The investigation is going forward," New York City Police Commissioner Raymond Kelly said last week. "I know there are some allegations about whether or not it was staged. The detectives are looking at this incident."
Gosselin has most recently been linked to gal pal Morgan Christie, 25, with whom he had dinner on Sunday in Park City, Utah.