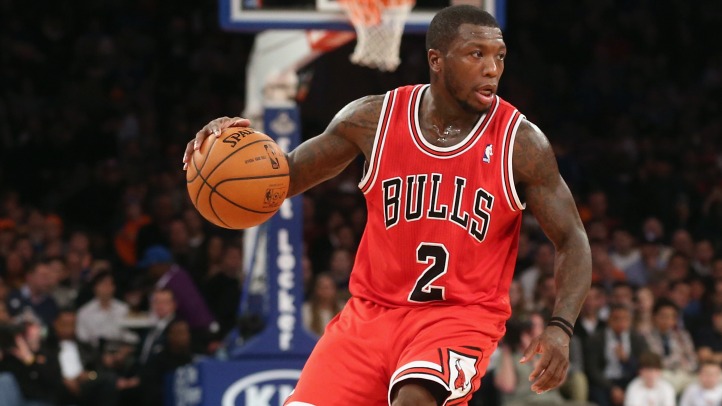 Nate Robinson's small stature has lent itself to making him a huge star in the world of sports. Fans love him because, despite being one of the smallest competitors whether on the football field – his first love – or the basketball court, Robinson's heart and the way he plays makes his height of no consequence.
Before making the leap to the NBA to play professional basketball, Robinson was a two-sport star in college at the University of Washington. On Monday, Robinson's personal website announced that the Pac-12 Conference (formally the Pac-10) is set to induct Nate into their Men's Basketball Hall of Honor prior to the Conference Championship Game at the MGM Grand Garden Arena in Las Vegas on March 16.
Here are some highlights of Nate Robinson's hoops career as a member of the Huskies:
Robinson shined not only on the basketball court, but also as a defensive back on the football field for the Washington Huskies.
Robinson immediately made an impact on the basketball team as he led them with 13.0 points per game his freshman year and made the Pac-12 All-Freshman team. He continued his success into his sophomore season in 2004 when he scored a team-high 13.2 ppg and led the Huskies to their first post-season appearance under head coach Lorenzo Romar.
He led the team in scoring for a third straight year, increasing his points to 16.4 points per game for his junior season. He was recognized that year as a third-team All-American and first team All-Pac-10 selection. The Huskies finished 29-6 that season, won the 2005 Pac-12 tournament championship and obtained the school's first-ever No. 1 NCAA tournament seed, where they advanced to the Sweet 16.
Follow "Outside Shot" on Twitter (@Outside_Shot) for more Bulls news and information.