Six months after shocking revelations of bodies stacking up at the Cook County morgue, the county's Chief Medical Examiner abruptly resigned Tuesday, a development which County Board President Toni Preckwinkle clearly welcomed.

Dr. Nancy Jones will stay on in the job until July 31st, and Preckwinkle promised a nationwide search for her successor.
"I am very grateful for Dr. Jones' 26 years of service to the County," Preckwinkle said. "By all reports she is a very fine pathologist."
Unspoken, was Preckwinkle's clear view that Jones might have been a good doctor, but that she was not a good administrator. When she was asked if she had asked for Jones resignation, Preckwinkle would only say, "Dr. Jones chose to resign, effective July 31st."
The Medical Examiner's departure is only one part of a massive shakeup in the office. Chief administrator Kimberly Jackson has been fired, and will be replaced by Darryl Jackson (no relation), who Preckwinkle hailed as bringing a raft of administrative expertise to an office sorely in need for organization and reform.
"We think that we're bringing on a very talented team," Preckwinkle said. "We believed that we needed stronger management."
In recent months, the agency has hired two investigative aides, three administrative assistants, two autopsy technicians and one toxicologist. Two other autopsy techs were fired, as was one investigator. Seven other people were disciplined, including the chief toxicologist.
"We'll have a better trained staff," said Robin Kelly, Preckwinkle's chief administrative officer. "There will be better customer service. We will do things in a better way."
In January, it was revealed that the morgue coolers were far beyond capacity, with 363 bodies stored in an area designed for 300. Officials blamed a change in state law, which had been paying funeral homes approximately $1600 per person to help cover the costs of indigent burials. Many funeral homes had stopped accepting those cases, leading to the huge backlog.
Leaked photos from the morgue showed bodies stacked in haphazard fashion, some with limbs exposed. At the time, Preckwinkle said she was "disturbed, discouraged, and disappointed," by the news that the morgue faced such a large inventory.

"I expect there will be people that lose their jobs," she said January 27.
As of June 2, the morgue had just 96 such cases, versus 175 in January.

More than 100 bodies were buried in April during a special ceremony at Mount Olivet Catholic Cemetery on the city's south side.
In March the Cook County Board approved measures making it easier to fire the chief medical examiner, who until now has enjoyed a virtual lifetime appointment.

Jones was appointed Cook County Medical Examiner by former President Todd Stroger five years ago. She's never commented publicly on the scandal.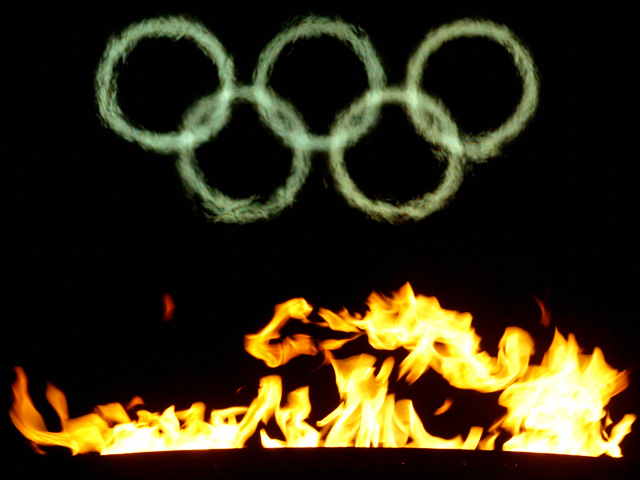 Here's your chance to medal in news reading. Stay up to date with all things Olympics when you sign up for the NBCChicago.com Olympics Newsletter. We'll deliver headlines from the London 2012 Games straight to your inbox. What could be better!?