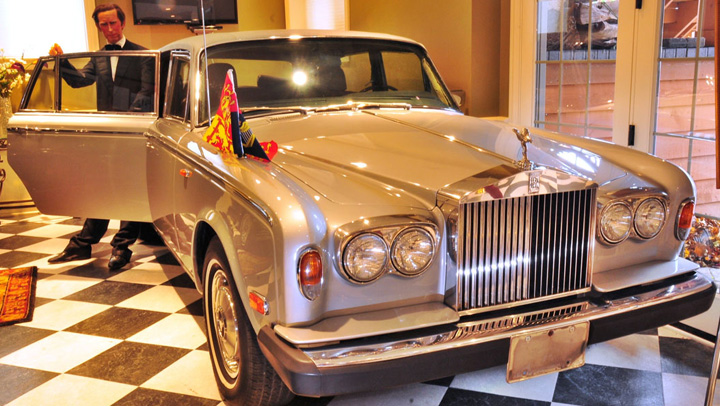 Museum Auctioning Princess Di Rolls Royce Car used to transport Diana, Prince Charles during first U.S. visit A suburban auto dealership is selling a piece of royal history.

The Volo Auto Museum is auctioning off the armored Rolls Royce used by Princess Diana and Prince Charles during their first visit to the U.S. in 1985.

The Silver Wraith II, valued at $2 million, is silver with a red leather interior and features heavy-duty bulletproof windows. The Rolls is also sealed to prevent the entry of toxic gas and has a full intercom system.

The online, no-reserve auction will be held on November 9. Volo's director Brian Grams estimates the car will sell for anywhere between $150-$200,000.

The vehicle served as the UK's official embassy car and was used to transport major dignataries.

A portion of the proceeds will benefit Children with Cancer UK, a children's charity founded by Princess Diana.

Other cars featured in the auction will include Bon Jovi's personal BMW and the last car ever owned by Groucho Marx.