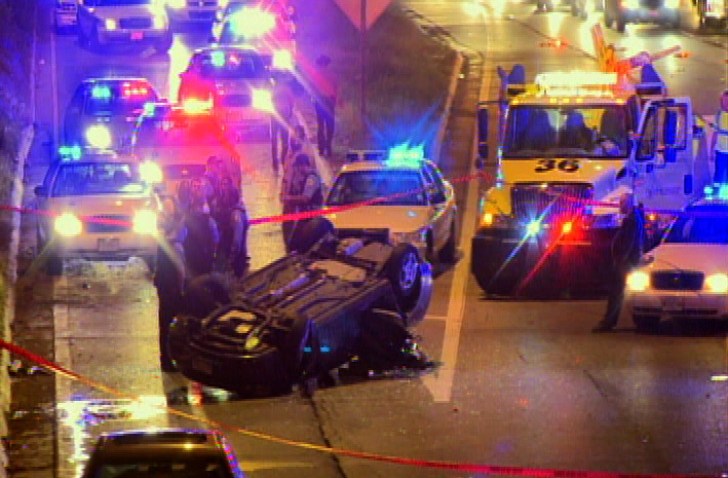 Murder and robbery charges have been filed in connection with a deadly crash on the Eisenhower Expressway.
Authorities charged Prentiss Brown, 29, and James Wilson, 28, in the accident that started with a robbery, escalated into a chase and ended when the suspects' vehicle rolled over on the expressway late Tuesday night.
Authorities accuse Brown and Wilson, as well as Jeffrey Banks, the man who died in the accident, of robbing two people at a gas station in the 100 block of West 63rd. Police say the victims followed the three men, calling 911 and flagging down a police officer, during the chase.
Both Brown and Wilson suffered injures when their car flipped over. Neither of the robbery victims was hurt.
Brown and Wilson do have a long criminal resume including drug-related crimes in the past, according to the Chicago Tribune.
Get Breaking SMS Alerts: Be the first to know when news breaks, and when weather changes dramatically.
News: Text CHIBREAKING to 622669
Weather: Text CHIWEATHER to 622669