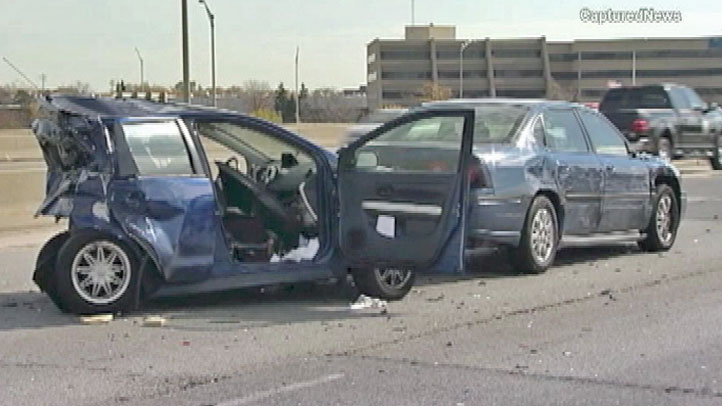 All lanes of Interstate 90 near Arlington Heights Road were reopened at about 2 p.m. Tuesday, hours after a multi-vehicle crash that resulted in at least one death.

Illinois State Police said the crash happened shortly after 9 a.m. in the northwest suburbs and involved four passenger vehicles and a box truck.

One person died and at least two others were transported to the hospital with minor injuries, said ISP Master Sgt. Ed Petrik.

"At this point it's all still under investigation. What we believe may have happened at this point is that there was another crash about two miles down the road that had lane blockage. Traffic started to back up for that. ... This was the end of the backup, and we believe the driver of the box truck did not stop, slow down, and struck the rear of the vehicle in front of him and caused a chain reaction involving the other remaining vehicles," Petrik said.

The crash completely blocked traffic for a time but vehicles were later able to get by on the left and right shoulders.

Officials did not release information as to the total number of people involved or their identities. Petrik said a determination as to any citations would be coming in the days and weeks.