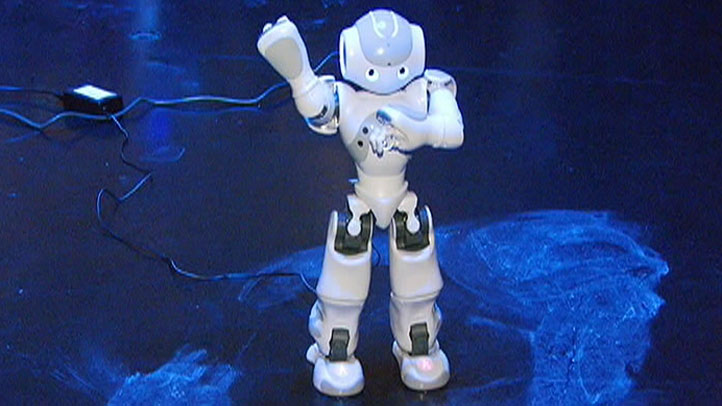 Humans have been trying to dance like robots for years. At the Museum of Science and Industry on Tuesday, those tables were turned.

The Museum put on a show to introduce the NAO robots to the "Fast Forward … Inventing the Future," exhibit. They're said to be some of the most human-like robots ever made. The NAO robots, (pronounced NOW), can see, listen, walk, talk and dance.

"We all know from movies that there will be robots everywhere in our society in a few years. They will help us in very different ways," said Bruno Maisonnier, the CEO and founder of Aldebaran Robotics.

He said robots will play an increasingly important role in everyday life, possibly even helping during natural disasters.

Tuesday's event was part of the second annual National Robotics Week.

The five dancing robots were in town for a one day only show, but one NAO robot will be on permanent display.

The Museum of Science and Industry will be the only U.S. museum with a NAO robot in an ongoing exhibit.