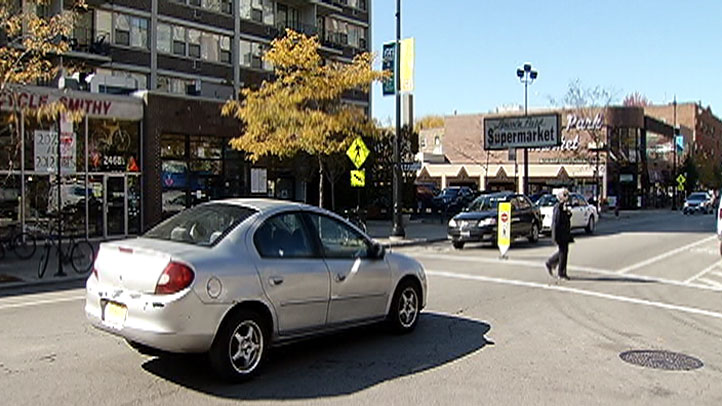 A woman and a child were struck by a vehicle Monday morning in Lincoln Park, Chicago police said.

Police said the two were struck around 11:45 a.m. in the 2400 block of North Clark Street.

"We came outside after the accident happened. We didn't really see the accident happening. I ran out with a friend of mine who was sitting at the table, he's a doctor," said Sean Tehrani. "What I saw was a kid laying down on the ground and the grandmother -- I found out after the fact that she was the grandmother -- laying on the ground with a broken leg. The kid seemed to be fine. He was crying but other than that I think he was fine."

The woman was taken to Northwestern Memorial Hospital, and the child, whose age was estimated by authorities at 7 to 8 months, was taken to Children's Hospital. Both were listed in critical condition.

The incident initially was reported as a hit-and-run, but police later said the driver had pulled over.

"The driver was standing right along side of them, making sure the kid was OK and cooperating with police," said Tehrani.

Two citations were issued to the driver, police said.