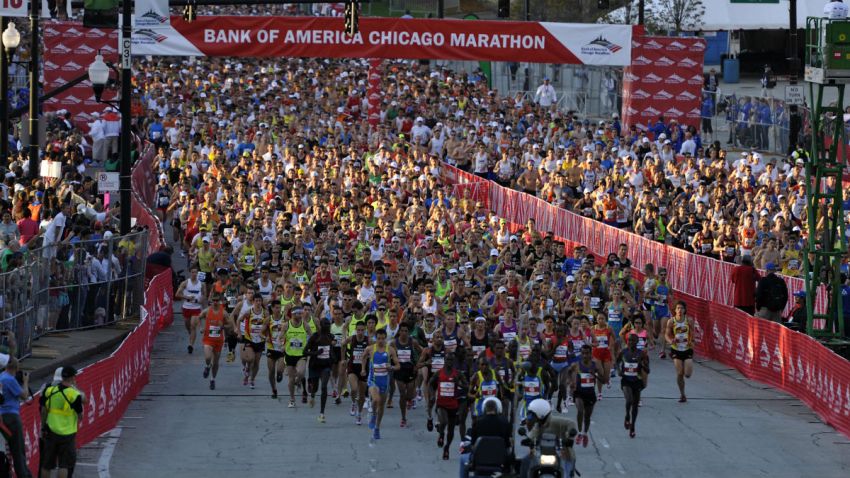 If you entered the 2014 Bank of America Chicago Marathon lottery, you may want to draft a Plan B for getting into the race.

According to marathon officials, 71,300 people registered in the lottery system. There are only 45,000 spots available for the Oct. 12 race.

This is the first year the marathon is using a lottery system for registration of all 45,000 spots. After the marathon registration website crashed last year, a lottery was set up to fill the last available 15,000 spots.

Only 63 percent of lottery applicants will gain entry into the marathon, but for the truly dedicated runners, there are ways around the system.

Participants who register with a charity are guaranteed entry, provided they raise a certain amount of money for the charity. Information for registering with charities will be available through the Chicago Marathon website beginning April 14. Last year, more than 10,000 participants ran for more than 140 local, national and global charities.

Some runners have already been guaranteed entry outside of the lottery. Participants with official international tour partners and "legacy finishers" who have finished the marathon five or more times in the past 10 years earned automatic entry. Men who finished a marathon in 3:15:00 and women who finished in 3:45:00 by Jan. 1, 2012, were also guaranteed a spot.

Registration for this year's race officially ended Monday at noon, and lottery applicants will be notified whether they got into the race on Monday, April 14.