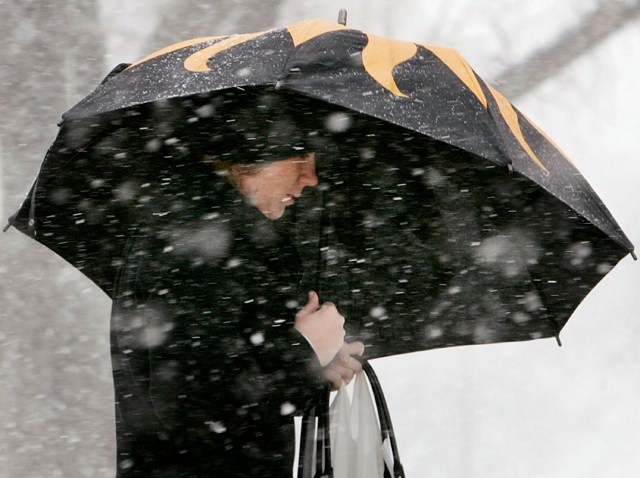 Chicagoans ... steel yourselves. There's more snow and more cold headed for the city and suburbs this weekend into next week.
A system moves into the area Sunday morning that could dump up to 4 inches on the city.
Steady snow will fall throughout the day. Heavier snow is possible in areas south of the I-80 and in northwest Indiana at an estimated 4 to 6 inches.
A bit of relief comes Monday during the day with sunny skies, a high of 31 degrees and dry conditions – but don't hold your breath.
Conditions are likely to change into something more icy overnight. The National Weather Service warns of rain, flooding and possible wintry build-up Monday night going into Tuesday.
Tuesday morning's commute could be treacherous with freezing rain, sleet and snow expected. As temps warm to a high of 37 degrees, snow will turn into rain.
Colder air and an icy mix to the rain is possible Tuesday evening with the transition to snow overnight.