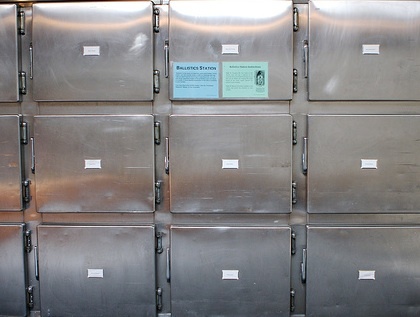 The Kane County Coroner's office reportedly moved its county morgue and autopsy operations to DuPage County after "black mold" was discovered at the facility in Geneva.
The Chicago Tribune reports that the mold was discovered last week as county officials were checking on freezers at the facility and the discovery prompted Kane County Coroner Rob Russell to move operations to the DuPage County facilities in Wheaton "to protect his employee's health."
The mold is the lastest problem to plague the morgue after previous issues with asbestos and freezer troubles.
It was not immediately clear if the mold was in fact "black mold," which can be toxic, but Russell told the Tribune the move was a precaution while mold is tested.