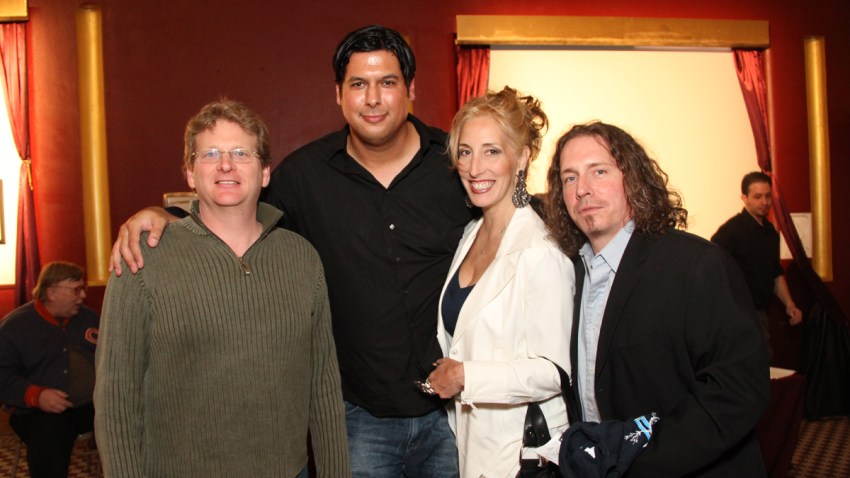 Six years ago, Mo Wagdy founded MoFest, an annual film festival that features the personal cinematic work of local filmmakers who work day jobs and other media production folks. It's a clever idea, and one that's proven quite popular.
Even more cleverly, Wagdy and his board of directors eventually hatched the idea that his festival should become a non-profit organization so it could accept sponsorships and give companies tax incentives for doing so.
Inc. Well gave Wagdy a call to learn what's involved in turning something that started as a passionate hobby into a legit non-profit.
What was your process for turning MoFest into a non-profit?
Mo Wagdy: We started MoFest six years ago. It was strictly crew in Chicago, like 30 of us went out to one theater and we showed some of our films. Mainly college films and things like that. Long story short, the films got better and better and the crowds got bigger and bigger. Back in 2009 it was getting so big that I said, "Well, maybe we this needs to become a non-profit because we're starting to get some sponsors."
I figured, well, let's do them the favor of getting that non-profit status as a charity. Better yet, we can start getting government and corporate grants. I decided to get it to generate a new source of revenue streams.
What I did since I knew nothing about non-profits and how to become one, I went to this great organization called Lawyers For The Creative Arts. They're on Chicago and Franklin.
Is that something unique to Chicago, or is it just a chapter of a bigger organization?
Mo Wagdy: I believe it's something unique to Chicago. They're a wonderful organization, and I met with one of their lawyers William Rattner. It's a small office, but they give you free legal advice. He's an expert on non-profit law but if you need advice in other arenas he can refer you to thousands of lawyers in the city. Because it's referred through their office, those lawyers will be doing pro-bono work for whomever might qualify or need it. To qualify, you generally have to be an arts organization or set out to do something artistic in Chicago. They help people who don't have money and need legal advice. They were really the start of the whole process.
What was the rest of your process like?
Mo Wagdy: I just went in for a consultation, I think it was like $50 -- much less than a normal legal consultation. Soon after I went to one of their seminars offering guidance for non-profits. They hold about four of these seminars a year, and it's essentially about how to file for non-profit status. They gave me this huge booklet of information and guided me through the steps of filing. You have to do that with the state, the federal government, and there's a lot of paperwork because the government wants to make sure you're completely legit. So you gotta do it right, and you only have so many chances to do it. They gave me the paperwork, they gave me a ton of examples, and I applied those examples to my organization.
How long did that process take after you filed?
Mo Wagdy: I was so well-versed with the filing process after their seminar that it only took us two and a half months to get our approval. That's the shortest you could really hope for. For most people who don't file it properly, you get a notice two and a half months later saying you'll have to re-apply, and that can take an additional year of processing or more. If the IRS is the least bit skeptical of the mission of your organization, they'll keep your application going month after month and year after year. To get the status right on the first time is pretty essential.
And there's probably a processing fee each time they put you through the wringer.
Mo Wagdy: Yeah, it was like $400, and I think they just raised it. It's not cheap.
Do you know what common mistakes or problem areas people might run into when applying on their own?
Mo Wagdy: Well, the application is like 17 pages. With those 17 pages, which are mostly "yes" or "no" questions, there are also essay questions. It's like a college application. You have to describe what your organization is about and it has to be very focused on the public. Educating the public, entertaining the public. It can't be too industry-oriented like my organization was at first.
They read over my whole essay, which is great. They helped me understand my organization had to have more of a public focus, and at that point we modified our mission accordingly. That's important, because to become a charity you have to benefit the overall good of wherever you're at.
Are there other sources you watch for news or changes in the law that affect non-profit matters?
Mo Wagdy: At this point they're pretty much my main source. Until I get to the point where I can give lawyers tons of money, I need to stay with them. That's their purpose.