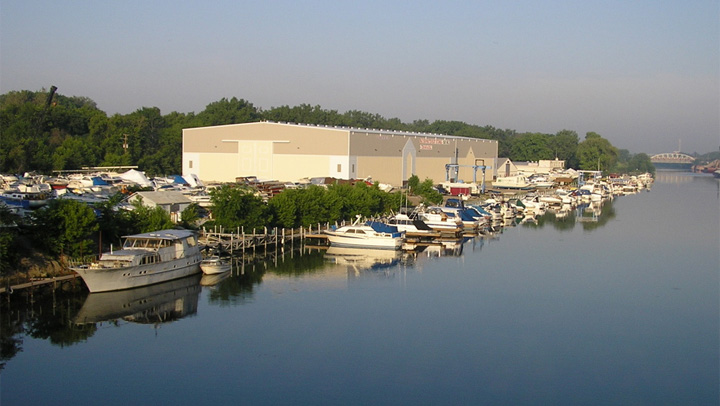 It's the type of publicity you can't buy.

Riverdale Marina, located in suburban Riverdale, is prepping for its national TV closeup when "Mob Wives, Chicago" begins filming scenes on Thursday.

The show, a spinoff of VH1's popular series "Mob Wives," features the female relatives of some of the men involved in "The Outfit," Chicago's version of the Mafia.

The marina, is located on the Little Calumet River, the perfect location if someone needs to, you know, sleep with the fishes.

Obvious Mafia puns aside, Riverdale Marina's owners are excited about the visibility the show will bring, with scenes being shot in the outdoor area and inside Dixie Star Restaurant.

"We love it, we think it's Christmas in April," partner Sean Howard says. "Given the fact that we recently purchased the venue and put $1 million worth of renovations into it, this will be a great boost in business us and the entire area.

Some of the cast members involved in the show include Nora Schweihs, the daughter of the infamous alleged Mob hitman Frank "The German" Schweihs. (Read cast bios)

The show is scheduled to debut this summer.