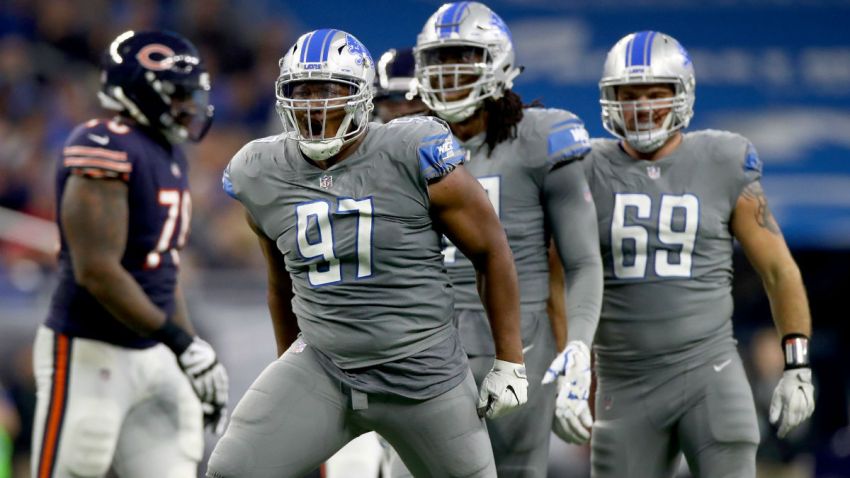 The Detroit Lions kept their slim playoff hopes alive with a 20-10 win over the Chicago Bears on Saturday night.
Mitchell Trubisky threw for 314 yards and a touchdown, but also threw three interceptions as the Bears clinched their fourth-straight 10 loss season with the defeat.
Matthew Stafford threw two touchdowns for the Lions, and Darius Slay had a pair of interceptions as Detroit moved to 8-6.
After running for 147 yards against the Cincinnati Bengals last week, Jordan Howard had just 10 carries for 37 yards for the Bears as they lost their sixth game in their last seven contests.
The Bears will have an extra day of rest this week before taking on the Cleveland Browns for their home finale next Sunday at Soldier Field.