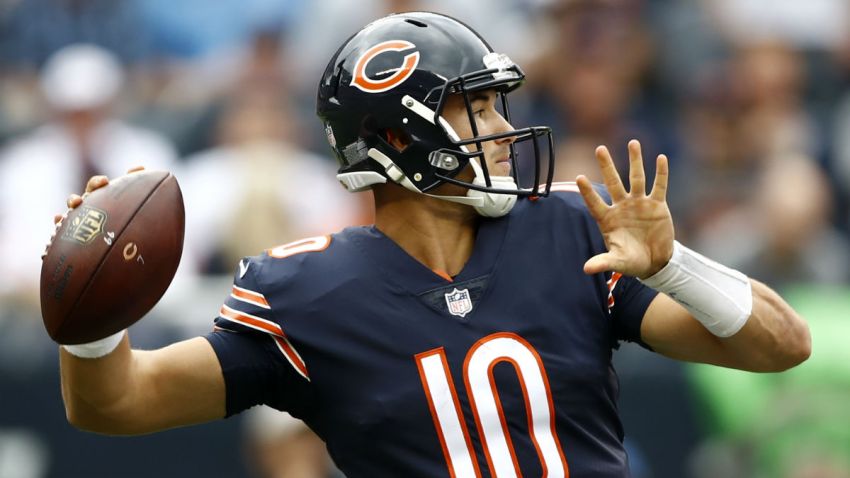 The Chicago Bears won thanks to their defense on Sunday afternoon, but they made an interesting bit of history with their offense.
In the game, quarterback Mitchell Trubisky attempted just seven passes, completing four of them for 107 yards and a 101.8 quarterback rating. One of those passes was a 70-yard completion to Tarik Cohen, but other than that the offensive gameplan for the rookie seemed to be a very conservative one.
According to Pro Football Reference, no team in the NFL has won a game with seven or fewer passing attempts since the Carolina Panthers accomplished the feat on Christmas Eve in 2006. In that game, the Panthers, coached by current Bears head coach John Fox, beat the Atlanta Falcons 10-3, as Chris Weinke completed four passes for 11 yards and a touchdown.
Only one other team in the last 30 years has attempted seven or fewer passes in a win, with the 2004 San Diego Chargers attempting just six passes in a 21-0 win over the Cleveland Browns.