Authorities on Wednesday said the body of a man who disappeared after leaving for work Friday morning had been found.
The body of Edward Naklicki, 59, was found near the river, about 200 yards off a trail in the Ottawa Trails Woods near Lyons. Naklicki's van was found nearby on Monday with many of his belongings still inside.
As of early Wednesday afternoon, a cause of death had not been determined.
"We have, in fact, contacted Cook County Sheriff's Police. We have their investigators and evidence technicians here to process the scene for us," said Cook County Forest Police Chief Richard Waszak.
Naklicki was last seen Friday by his wife as she hugged and kissed him goodbye for his job as an electrical contractor. Tuesday marked the couple's second wedding anniversary.
Barbara Naklicki wailed as volunteers and investigators told her the news she didn't want to hear. She said she and her husband had plans Friday evening to cook dinner and bathe their puppy.
"Speechless," said his son-in-law, Andre Lopez. "I ID'd him and I saw that it's him. ... We were expecting a different outcome, obviously. It's very tough."
Naklicki's van had been on the forest preserve property since Friday, collecting ticket after ticket without any further investigation. Family members said they filed a missing persons report with the Chicago Police Department, but the van and the report weren't matched up because of a mistake in how the vehicle's license plate was recorded.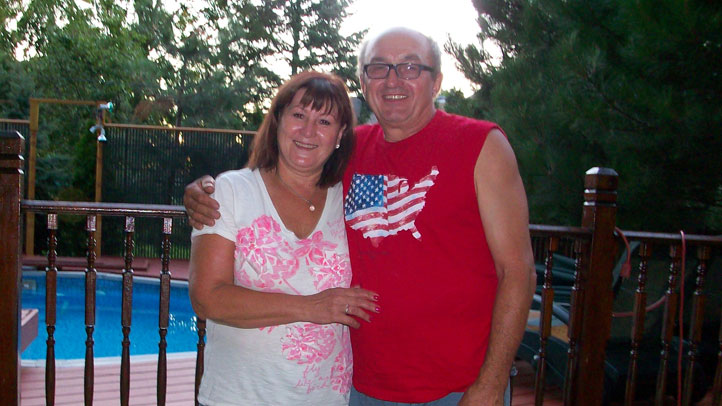 PHOTO: Barbara and Edward Naklicki
Published at 3:49 PM CDT on Jun 13, 2012 | Updated at 11:15 PM CDT on Jun 13, 2012