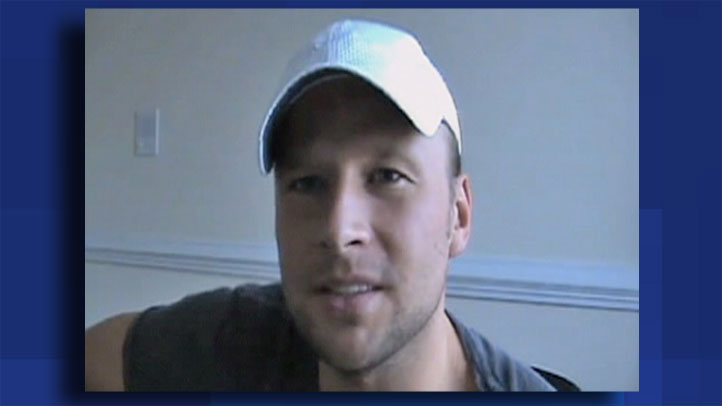 The body of an Orland Park man was pulled out of Lake Michigan Tueday morning, hours after he fell from a sailboat following the Independence Day fireworks show at Navy Pier.

Divers found the body of Chris Szmajlo, 29, about 75 yards southwest of the lighthouse at Chicago Harbor.

Family members said Szmajlo was a hardcore health nut and a singer/songwriter with his own YouTube channel. The fact that he went underwater and never resurfaced, they said, was very unexpected.

"He was in great shape, always working out. He had lots of endurance from running all the time. I'm sure he was fighting out there as long as he could," said Szmajlo's brother-in-law, Scott Thompson.

Authorities received a call from a boat near Navy Pier at about 10:15 p.m. Monday for a month underwater.

"We couldn't believe what we saw. He was just under the surface, and for a brief moment the man came up long enough to gasp before going down again," boater Darryl Merschak told the Chicago Tribune.

Police officers, the fire department and the U.S. Coast Guard searched the water with marine divers and with helicopters until about 3 a.m., when they came up with nothing expect for a shirt that had been found in the water. Using GPS, the search resumed at about 8 a.m.. Szmajlo's body was found about an hour later on the bottom of the lake.

"I thought for sure the victim would be close to that shirt, and sure enough, it was," CPD Marine Unit Commanding Officer Erroll Davis

The man's family told NBC Chicago earlier Tuesday Szmajlo was out enjoying the weekend with friends and they do not yet know how he fell into the water.

Family members were walking up and down the shore Tuesday morning trying to get more information about the search. They said they were told a rescue worker was able to spot him at one point and then lost him.

The water temperature is around 70 degrees.