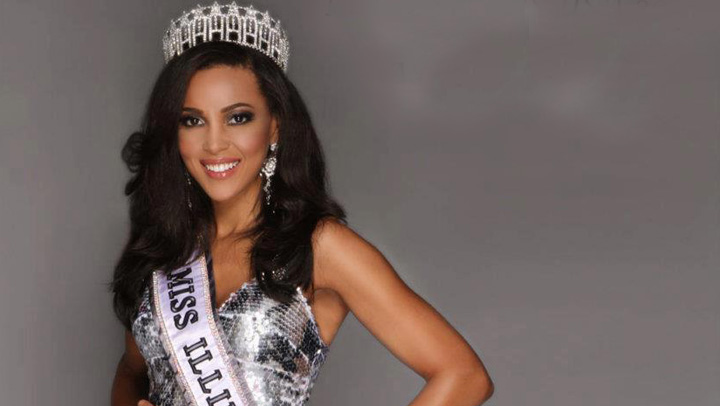 It's been almost 40 years since an Illinois woman has won the Miss USA crown.

But 25-year-old Ashley Hooks -- the 2012 Miss Illinois -- is determined to break that losing streak.

The Flossmoor native and U of I graduate is already in Las Vegas with 50 other contestants prepping for the June 3rd nationally televised pageant.

"It almost seems like now's the easy part, now that we're in the stretch run," Hooks said via phone from Vegas. "I've been preparing since November since I was crowned, especially with a trainer to get my body where it needs to be. I've always worked out and ate well, but he helps get me to another level."

The contestants have to undergo an interview, presentation of the evening gown and a bathing suit competition.

She's depending on some local talent to help reach her goal, utilizing the services of stylist Eric Himel, designer Azeeza Desai and a team of pageant coaches.

"They're helping me prepare on what to expect mentally, mainly keeping my answers concise," Hooks says.

It's been a dizzying last few months for Hooks. She was crowned Miss Illinois in November, but a month beforehand, her mother was diagnosed with stage three ovarian cancer.

"It's been difficult to deal with, but working through this horrible realization has only made me stronger, and I'm making cancer part of my pageant platform through the Bright Pink organization," Hooks says.

When she's not competing in pageants, Hooks works for the State of Illinois Department of Central Management Services. Eventually she hopes to find a career in commercial modeling. But first things first -- she has some business to take care of in Vegas.

"I'm not nervous yet, but I'm sure when those lights go down, some butterflies creep up, but I'm counting on adrenaline kicking in and I'll be fine. I know this moment won't last forever, so I'm enjoying it while I can," Hooks says.

The Miss USA pageant will air live Sunday at 8 p.m. on NBC. You can help Hooks move into the semifinal round by voting online.