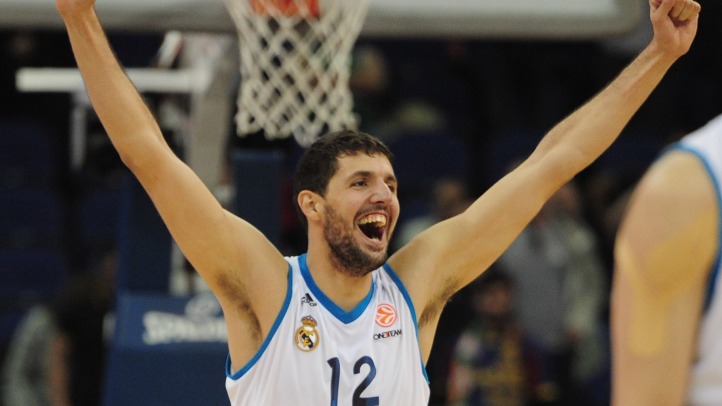 Many basketball fans in Chicago have been anxiously waiting for Nikola Mirotic to finally come to the United States and join his Bulls teammates. The 6-10 stretch forward with the 23rd overall pick in the 2011 NBA Draft, and his rights fell into the Bulls hands after trades by the Houston Rockets – the original owners of the pick – and Minnesota Timberwolves.
But the big man has continued to play for Real Madrid in the Spanish ACB League after signing a five-year contract extension the same year he was drafted. Mirotic was named MVP of the league last season after leading Real Madrid to a 30-4 record.
Mirotic's strong play has continued as he was named bwin MVP for October in Spain, averaging 16.3 points per game although playing less than 22 minutes a night. With the Bulls roster expected to undergo major changes after this season, the hope is that Nikola Mirotic will join his Bulls teammates for the 2014-15 NBA season.