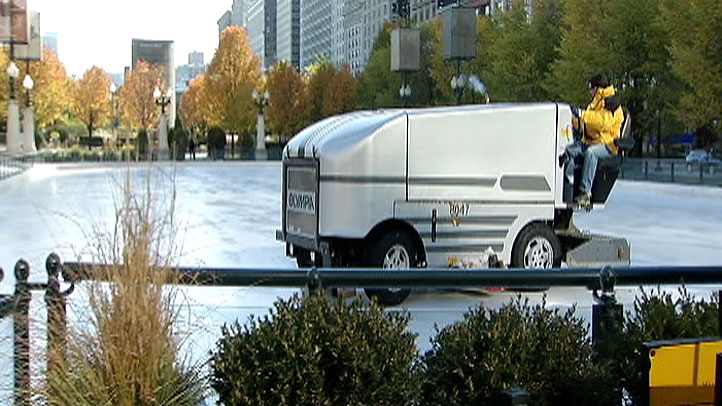 Winter is just around the corner and City of Chicago is calling all you skaters to come hit the ice.
The McCormick-Tribune Ice Rink in Millennium Park opened for the season at noon Friday. The rink is free and open to the public. Citizens can bring their own skates or rent a pair for only $10.
This is the 11th season for the popular rink. The process of covering the area with ice started a week ago, according to Michael Vasilevich, facilities manager of the rink. He says the concrete under the ice needed to be 8-12 degrees, then the surface was sprayed with water to make three inches of solid ice.
About 100,000 people each year take to the ice, especially over the holidays.
"It's a great tradition for the holidays," said Jill Hurwitz, Millennium Park Communications Manager at Chicago Department of Cultural Affairs. "We see kids here, families here. We see couples here. Everybody loves it, and it's free."
The rink is open Monday-Thursday from 12 p.m. to 8 p.m., Fridays 12p.m.-10p.m., Saturdays 10 a.m.-10 p.m. and Sundays 10 a.m.-9 p.m.
The rink remains open during the holidays. Holiday hours are Thanksgiving Day 10 a.m. to 4 p.m., Christmas Eve 10 a.m. to 4 p.m., New Year's Eve 10 a.m. to 8 p.m. and New Year's Day 12 p.m. to 9 p.m.
The rink is located on Michigan Avenue between Washington and Monroe Streets.

The rink will remain open until Mar. 11, 2012.