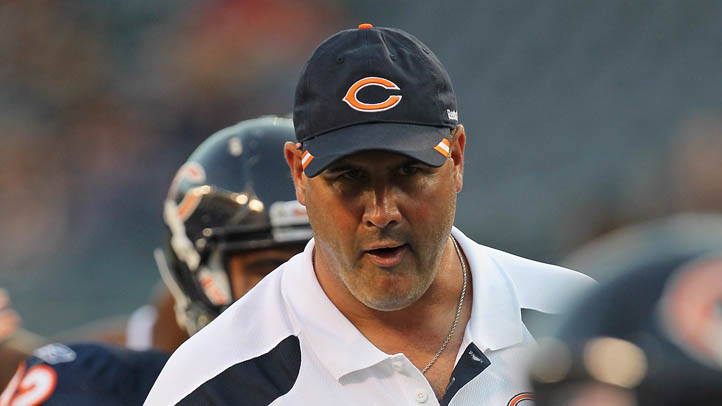 Chicago Bears offensive line coach Mike Tice has been named the new offensive coordinator.

The news was confirmed on the team's Web site Friday morning.

Tice will call the plays and continue to work with the offensive line, according to the release.

The news comes after the much-maligned Mike Martz resigned as offensive coordinator on Tuesday after two years on the job.

The Bears will continue searching for a new offensive line coach and a quarterbacks coach to replace Shane Day and to assist with the passing game.

Tice interviewed for the job with head coach Lovie Smith on Thursday.

Tice has never held the offensive coordinator title before, but was the offensive assistant with the Minnesota Viking before being named head coach. He also served time as a position coach with the Jacksonville Jaguars.

The Bears are also searching for a new general manager after Jerry Angelo was let go this week.