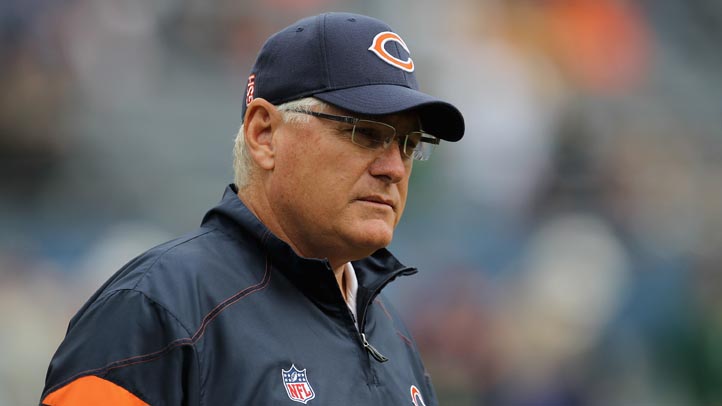 Changes are coming fast and furious at Halas Hall Tuesday.

The same day the Bears fired long-time GM Jerry Angelo, offensive coordinator Mike Martz resigned, citing "philosophical differences," according to the NBC Sports family.

Quarterbacks coach Shane Day is out as well, the Bears said in a statement. Day was hired around the same time as Martz in 2010.

"After meeting with Mike this afternoon, we both felt it was best to move in different directions," head coach Lovie Smith said. "I appreciate the job he and Shane did for us over the last two years."

Earlier this week, Smith remained quiet about the team's 2012 offensive coordinator, fueling speculation that Martz wouldn't return.

The move means Jay Cutler will get his third offensive coordinator since joining the Bears.

Martz turned down a contract extension earlier in the year. His contract, valued at $1 million per year, expired at the end of the season.

The Halas Hall shakeup began Tuesday with Chicago Bears president and CEO Ted Phillips firing Angelo, who was hired in 2001 and led the team to four division titles, two NFC Championship appearances and one Super Bowl loss during his 11 years.

Smith, who was hired by Angelo, will stay on as head coach, the Bears said Tuesday.