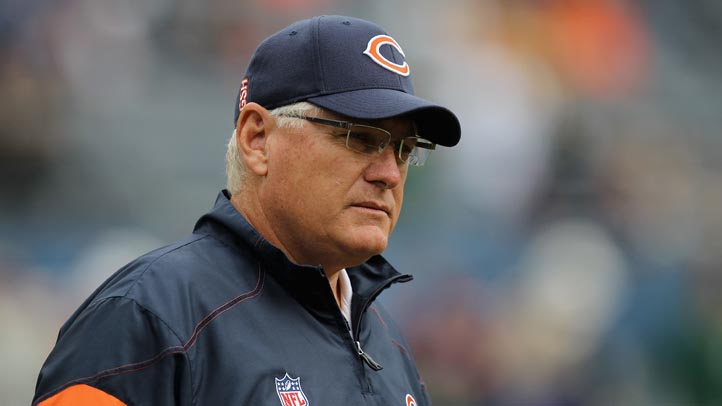 With the collegiate regular season nearly over, several coaches have been fired, others have been hired to fill their spots.
This causes the rumor mill to churn at ludicrous speed, and one name continues to be spit out: Mike Martz. The Bears offensive coordinator has been mentioned as a possible replacement at both UCLA and Arizona State.

Apparently, the Bruins and Sun Devils want an offense that wrecks quarterbacks, and a play caller who is often suspect at play calling.

It should not come as a shock that Martz would want to explore opportunities elsewhere. He did not take a contract extension this year. He's been a head coach before, and there's no reason to believe he would not want to get back to running his own program. Though his two seasons in Chicago have been successful, they have been far from perfect. Martz has taken criticism for questionable and unbalanced play calling, exposing Cutler to painful hits, and poor game management. Today, the Chicago Sun-Times wondered if the Bears would be better with offensive line coach Mike Tice at the helm.

If he did head to the Pac-12, it would not be his first foray into coaching college students. His career started with stints at San Diego Mesa College, Fresno State, University of the Pacific, and University of Minnesota. Arizona State was his last employer before he moved up to pro football with the Los Angeles Rams.

Martz took an interest in personnel during the off-season, as the Bears drafted, signed, and traded players so that they fit his offense. Greg Olsen was sent to Charlotte. Nathan Enderle was drafted for Martz to groom into an NFL-ready quarterback. Recruiting would not be that big of a difference for him.

So go ahead, Mike. Check out those nice college programs out west. Chicago will find a way to manage.
Copyright FREEL - NBC Local Media