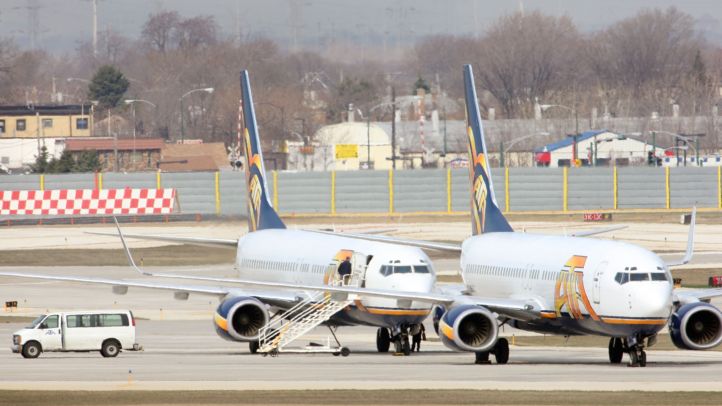 A plan to make runways safer at Midway could wind up endangering a handful of small businesses around the airport.
The city council on Wednesday approved a plan to acquire four commercial properties located in what are called "runway protection zones" at the ends of Midway's main runways.
"The FAA encourages airports to control properties in its runway protection zones," said Erin O'Donnell, the deputy aviation commissioner in charge of Midway.
The properties the City plans to acquire include Central Drugs at 5600 W. 63rd St., Continental Sales Co. at 6323-53 S. Cicero, a Mobil station at 5448 W. 55th Street, and Sammy's Kitchen, a diner at 5544 W. 55th The Aviation Department says they will be demolished to make way for green space.
"It's a little shocking," said Jonathan Mathews, whose family has been serving up breakfast and burgers at Sammy's for the last 17 years. They don't own the building, and found out they will have to leave through media reports. "This is our life savings. This is our life."
O'Donnell said the city will soon start contacting the owners of the buildings and their tenants. The acquisition program includes money for relocation costs.
In December of 2005, a Southwest airlines jet slid off a snowy runway and onto Central Avenue, killing a young boy in a passing car. Since then, the airport has installed crushable concrete arrestors to keep such an accident from happening again.
The aviation department insists the runway protection zones are part of the airport's continuing efforts to improve safety and are not intended as airport expansion. At least one building owner says he plans to fight the city plan in court.
Even though the city will help with relocation expenses, Mathews says leaving behind what his family has built up won't be easy.

"Hopefully it will all work out," he said.