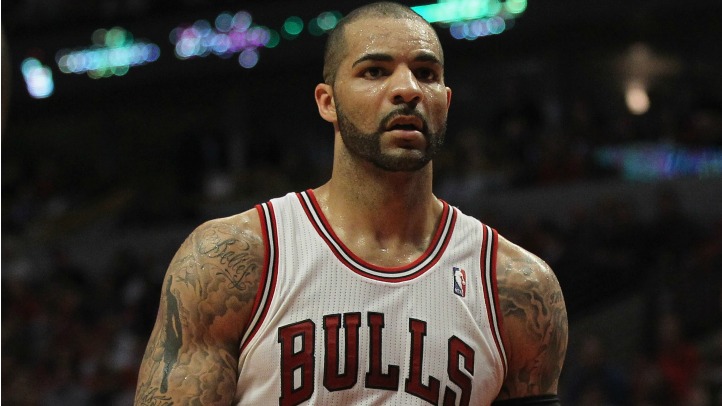 The way Carlos Boozer ended his 2011-12 campaign drew the ire of many Bulls fans. In a pivotal Game 6 against the Philadelphia 76ers and facing elimination, Boozer -- he of the five-year contract worth $75 million -- was nowhere to be found and finished the game with three points on 1-11 shooting.

His struggles were so bad that Tom Thibodeau actually benched him down the stretch in favor of his backup, Taj Gibson. Exacerbating the situation were the post game comments Boozer made after the Bulls were sent packing.

"I thought I played well, especially with the kind of season it was. We had the best record again in basketball, won our division again, had the top seed again, that's all that matters, yo."

Perhaps regretting that statement, Boozer hired a new trainer over the summer in an attempt to rebuild his fundamentals,
according to an ESPN Chicago report
. But the trainer he hired is the same one who works with his children on their basketball skills, and who has virtually no experience working with NBA players.

But Boozer insists the workouts helped improve his game.

"I felt like the trainer I had before, things I was doing before wasn't getting me to be where I wanted to be at," Boozer said. "I wanted to switch it up a little bit. Ran into coach [Devel] King. He was actually training my kids at the time. I loved what he was doing with them, a lot of fundamental work, which is great, a lot of footwork, jabbing, different things I thought that I need for my game."

As the preseason transitions into the regular season, we'll get to see if that training actually worked and if it will make Carlos Boozer more effective. If it does, we'll call him a genius for taken a risk on an unproven trainer. But if it doesn't, well,it'll be just another line item in the list of complaints about the Bulls highly paid big man.