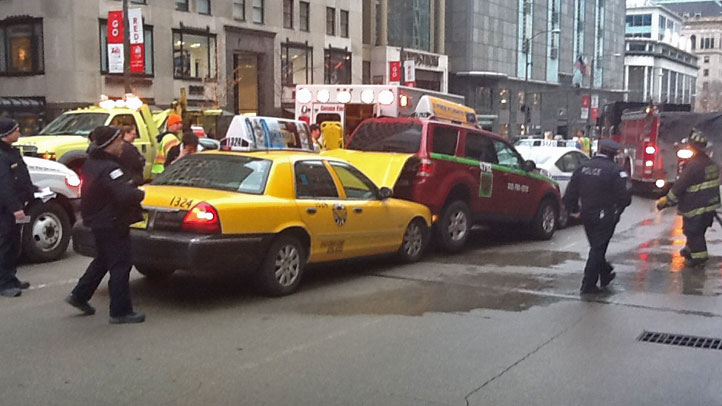 A three-car crash involving taxi cabs slowed down traffic on Michigan Avenue near Illinois Street on Tuesday afternoon.

Three people were taken to the hospital with injuries after one car hit another one hard enough to lift it into the air.

"I just saw him kind of like take off and then slam into the back of that car there and just kind of lifted it up and nudged the other one into the car," said witness Hope Krause.

It's unclear if the injured were the taxi drivers or passengers.