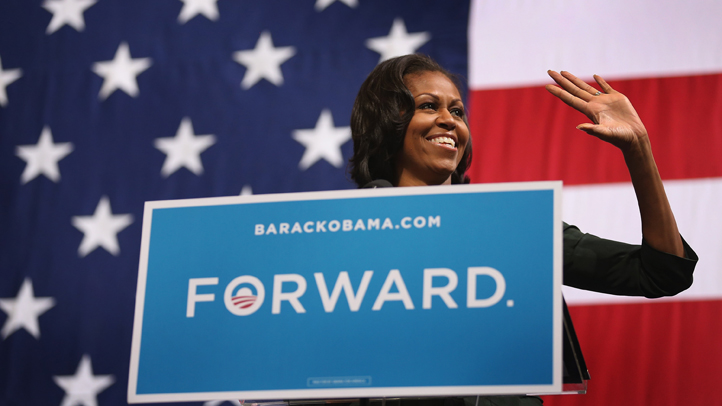 First lady Michelle Obama and former President Bill Clinton traveled across Wisconsin Friday to encourage early voting.

In-person early voting begins Monday in Illinois' neighbor to the north and election clerks were preparing for long lines.

Clinton was in Green Bay Friday, with Michelle Obama making stops in Racine and Wausau.

At the same time, the campaigns of both President Barack Obama and Republican challenger Mitt Romney continue making strong pushes to get people to the polls starting Monday.

In Illinois, Cook County Clerk David Orr said as of Tuesday suburban voters have requested nearly as many mail ballots as during the last presidential election.

"Voters are clearly interested in voting from the convenience of their homes," Orr said. "More than 2,000 voters have already returned their voted ballots."

Orr said 26,747 mail ballots were cast in the 2008 presidential election and 25,004 were cast in 2010 for the gubernatorial election. Through Monday, 25,941 voters applied to vote via mail for the Nov. 6 election.

Republicans including Sen. Ron Johnson, former U.S. Rep. Mark Green and national committee chairman Reince Priebus were on a bus tour taking them across the state over the weekend with the same purpose.

In 2008, 1-in-5 ballots in Wisconsin were cast absentee or early.

Polls show Obama and Romney in a dead heat this year.
Copyright AP - Associated Press