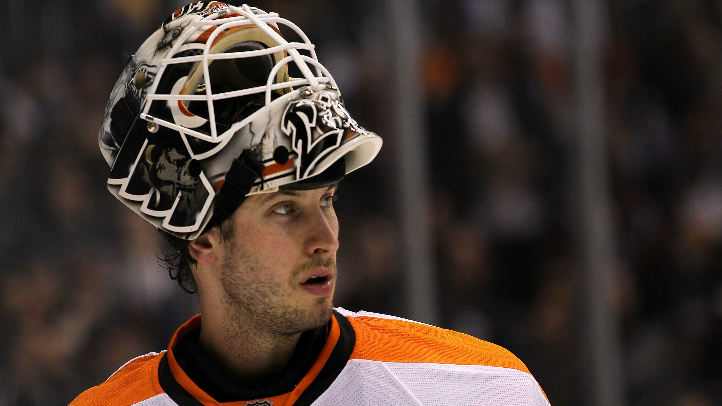 It's been a tremendous week for Rockford IceHogs goaltender Michael Leighton, as he helped guide the Central Division team to a victory at the AHL All-Star Game, but things could get even better on Friday night when the IceHogs take on Grand Rapids.
That's because Leighton will be looking to set a new AHL record for career shutouts by a goaltender. Currently Leighton has 45 of them in his long career in the league, and if he gets another one, he will break the mark set by Johnny Bower back in 1957.
"I want to be the best in whatever league I play in," Leighton told The Associated Press. "I think this is the 80th year of the AHL. That's a long road of hockey. To be at the top in any category is definitely an honor."
In 33 games this season, Leighton has a remarkable 23-4-3 record, with a 2.04 goals against average and a .931 save percentage. Those marks have been enough to help lift the IceHogs into the driver's seat in the Central Division, with the team holding a four-point lead over the Milwaukee Admirals for the top spot.