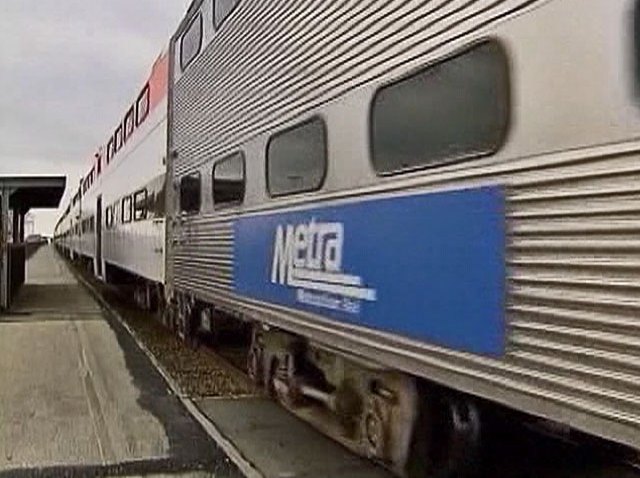 An investigation by the Chicago Tribune finds that Metra's air pollution problems are far worse than the agency publicly disclosed.

Metra's testing results were obtained by the Tribune under the Freedom of Information Act, and they show the worst pollution was found generally on the trains leaving the south platform at Union Station.

The highest soot levels were found on a train leaving the Ogilvie Transportation Center, and higher-than normal levels were found on outbound trains from the LaSalle Street station, the Tribune report found.

Typical soot levels in big urban areas such as Chicago and Los Angeles are between 1 and 2 micrograms per cubic meter. When one of Metra's oldest trains pulled out of Ogilvie shortly after 4 p.m. Dec. 13, the Tribune reports, soot levels spiked at 357 micrograms per cubic meter of air in the first car behind the locomotive.
For the rest of the trip, it averaged 30 micrograms per cubic meter on the Union Pacific North line to Kenosha.

Soot levels generally were highest inside the first car behind the locomotive, dropped in the second car and fell significantly in the last car. Levels were dramatically lower on return trips downtown using the same locomotives.

Health researchers say soot pollution is alarming because it can lodge deeply in the lungs and penetrate the bloodstream. Studies have shown that breathing even small amounts can inflame the lungs and trigger asthma attacks. Several studies have even linked soot exposure to cancer, heart attacks, brain damage and premature death, the Tribune reports.

Alex Clifford, Metra's new executive director, said cleaning up the agency's fleet is one of his top priorities.