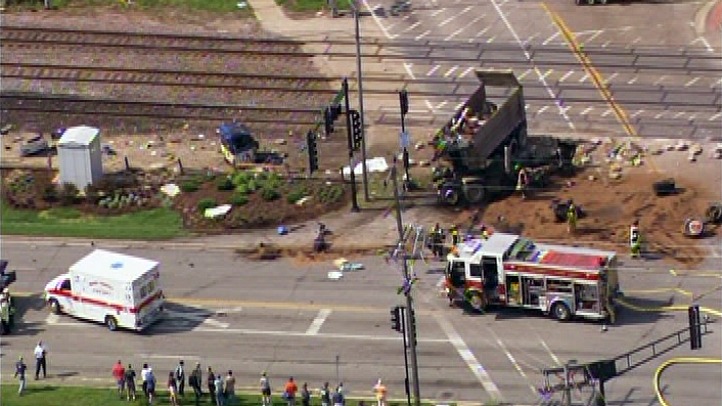 The engineer of the Metra train that collided with a truck Friday in Mount Prospect is recovering at home Tuesday morning. Doctors at Advocate Lutheran General Hospital in Park Ridge released him on Monday.
The No. 636 Union Pacific Northwest Line train on Friday collided with the truck after the driver, Kazimierz Karasek, 59, from Prospect Heights drove the truck around railroad guards shortly after 8:30 a.m. Friday.
Karasek was killed in the accident. He'd previously been cited for driving under the influence, disregarding a traffic control signal and driving the wrong way on a one-way street, records revealed. He received court supervision for his 2008 DUI.