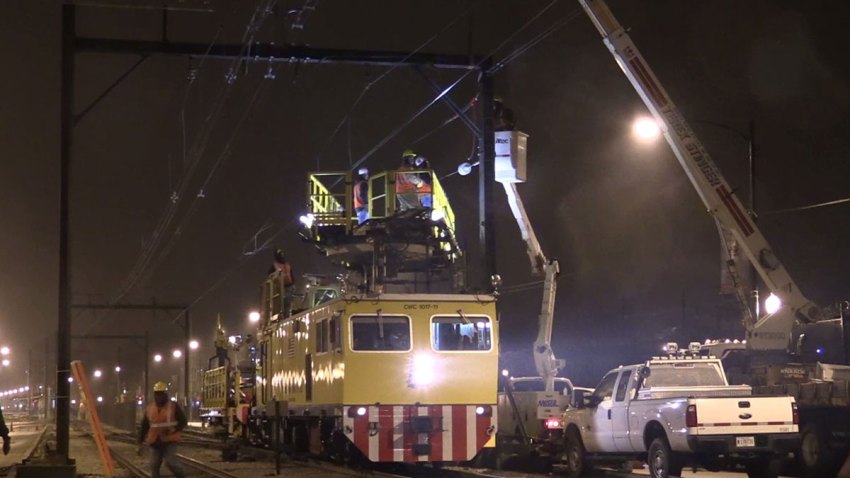 Service on Metra's Electric District's South Chicago branch was restored early Monday after an alleged drunken driver crashed into power lines.
The driver of a tractor trailer heading southbound in the 7400 block of South Exchange struck a pillar holding electrical wires overhead about 5:30 p.m., according to Metra and Chicago police officials.
The 40-year-old semi driver, who lives in Chicago, was cited for DUI and unlawful damage to a structure, police said. He is scheduled to appear in traffic court Jan. 15.
Service was temporarily suspended between Stony Island and 93rd Street, according to Metra's website.
All train service was fully restored by 4 a.m. Crews worked throughout the night to make the necessary repairs.