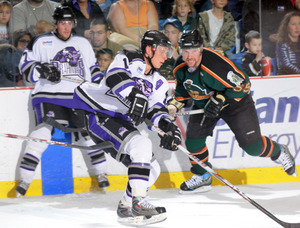 Your Metra commute could get much easier.
Metra officials on Friday unveiled a new customer convenience: credit card ticket vending machines.

The new vending machines at Union Station, LaSalle St. Station and Ogilvie Transportation Center are the same as the 31credit card machines already installed at some stations on the Metra Electric Line.

At Ogilvie, two machines were installed at the track level near the south end of the platforms and one was installed on the ground-floor Suburban Concourse.
Metra officials said the machines were designed for easy use.

First, the rider selects a type of ticket, depending on the number of rides he or she wants. Next, riders choose their Metra line and destination. Last, the order is confirmed, and the rider finishes the transaction by inserting their credit card. Metra will accept Visa, Master Card, Discover and American Express.
Two additional options for riders include their choice to receive a receipt, and to operate the machine using Spanish instructions.
If customers have questions processing their transaction, a phone will be located near each machine to instantly connect them to customer service.