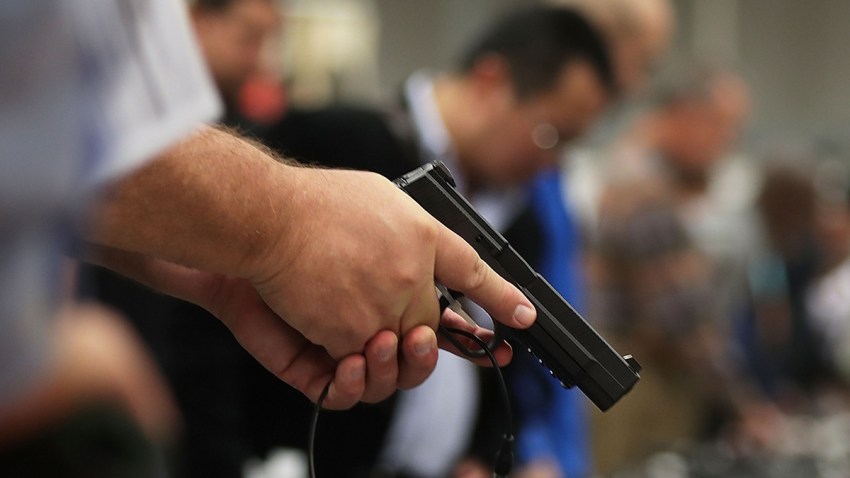 Comptroller Susana Mendoza announced Wednesday that she would prioritize payments to the state's "most vulnerable" instead of promised bonuses for state employees as the state continues to operate without a balanced budget.
According to a release from the comptroller's office, Mendoza instructed her staff to issue a directive prioritizing social services, education, and public safety payments over employee bonus payments, fulfilling one of the Democrat's campaign pledges. Bonuses for state employees will now be grouped along with payments to vendors, state legislators and top elected officials, which have been delayed due to insufficient funds as a result of the state's ongoing budget impasse.
"I know first-hand how hard state employees work," Mendoza said in a statement. "But I know there are group homes for people with disabilities; rape crisis centers; caregivers for the poor and elderly and other worthy programs likewise waiting to be paid by the state and it's hard to justify leap-frogging millions of dollars in employee bonuses over those bills."
The directive explains that bonus requests should now be submitted separately from regular pay forms for state employees. Mendoza's office faulted outgoing Comptroller Leslie Munger's administration for arguing that they couldn't separate employee bonuses from regular pay.
"When we learned through news reports in October, that as social service agencies were cutting programs because of delays in state payments, the Comptroller, at the direction of the Governor, was giving out nearly $4 million in bonuses to mainly top management staff in the heat of the election, I found that unconscionable," Mendoza said.
According to the comptroller's office, the new rule will give added transparency to the process of granting bonuses by letting the public know who's receiving those sorts of awards.
"This is a necessary step to ensure accountability and transparency in government and should've been in place before now," Mendoza said.
Illinois' bill backlog currently stands at $10.4 billion. According to Mendoza's office, the nearly $4 billion in bonuses in October were in addition to employees' salaries. However, salary payments to state employees will continue uninterrupted.