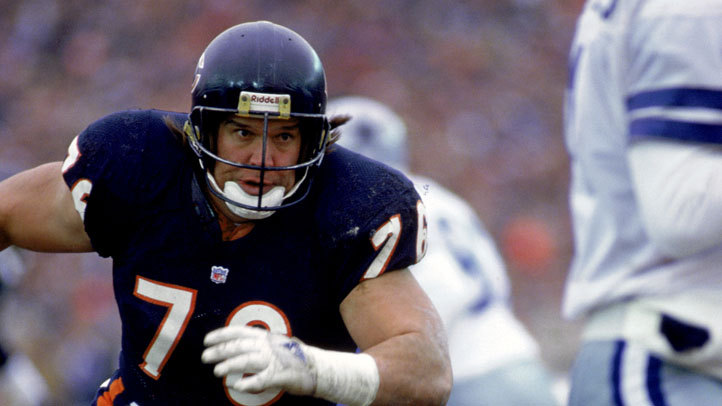 How is Bears alumnus Steve "Mongo" McMichael feeling about his campaign for mayor of Romeoville?
In a word, "miraculous."
"People want to have fundraisers for me, but everyone in Romeoville already knows I'm running," former Bear McMichael said Friday during the team's Back to Football Week event on Chicago's Pioneer Court.

McMichael remains enthusiastic about his political future after announcing a mayoral run in August and moving to the city with his family only a few months earlier.
Though McMichael has no past political experience, he said he's confident his experience in professional sports will help him in his campaign. He's also taking notes from friend and former Bears teammate Jim Schwantz who currently serves as Mayor of Palatine.

McMichael said education and the expansion of Route 53 are some of the issues he wants to address.
The election takes place in April 2013.