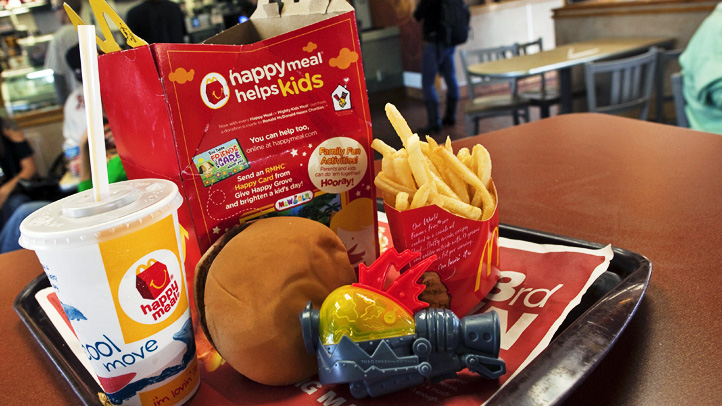 Children eating McDonald's Happy Meals can soon expect more than a burger, fries and toy in their meal.
The Oak Brook-based chain announced Tuesday it will start including a fruit or a vegetable in every Happy Meal served in the U.S., according to the Chicago Tribune. Consumers also can expect to see fewer fries in the meal.
The change will begin in September in some markets and reach all 14,000 restaurants by April 2012.
The decision comes after a number of studies conducted by McDonald's found that 88 percent of customers know about the current Happy Meal fruit option, but only 11 percent take advantage of it.
When the company originally began replacing fries for fruit and veggies in the meals, the move was met with objection by children and parents. The new offer acts as a compromise, allowing the fruit, vegetables and fries to stay.