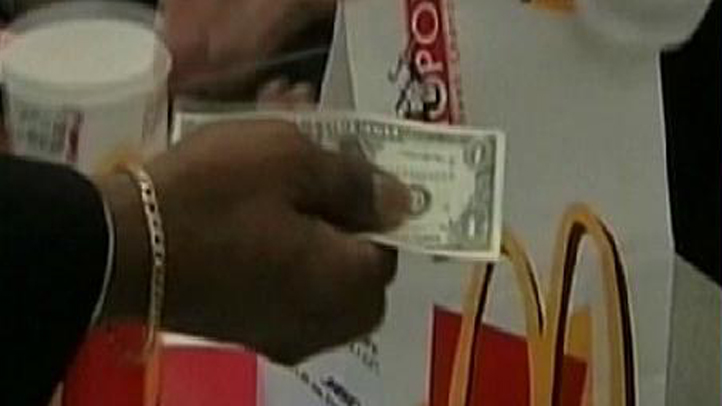 Never underestimate a clown.

The Oak Brook-headquartered McDonald's Corp. has just disclosed its third-quarter net income, and for the ninth straight quarter it has reported substantial earning gains, to the tune of $1.51 billion.

Revenue overall has climbed 14 percent, or $7.17 billion, which exceeded analysts' expectations of $7.02 billion, according to Crain's. OK, so they weren't that far off. Still, $.15 billion is still a lot of taco money.
But not all the news coming down from the golden arches is cause for celebration: Although McDonald's will be rolling out new items in 2012 like Chicken McBites and a 100 percent fruit-juice drink called the Cherry Berry Chiller (which is reportedly very chill), the fast-food giant's ingredients costs have risen steadily.

In the last quarter, ingredient costs rose eight percent, compared to six percent and one percent in the previous two quarters.
"These prices, which typically moderate after the summer, have remained high," Chief Financial Officer Peter Bensen told analysts. "As a result, we now expect commodity cost in the U.S. to be up a little more than previously expected, 4.5 percent to 5 percent for the full year with fourth-quarter increases easing compared to second and third quarter."
The missing piece of the puzzle still is how these costs will be felt by consumers. On the aforementioned call open to the press, McDonald's CEO James Skinner made it abundantly clear the Dollar Menu will hold fast, but he wouldn't elaborate on how McDonald's rising costs will ripple out.
Read more about McDonald's announcements over at Crain's.