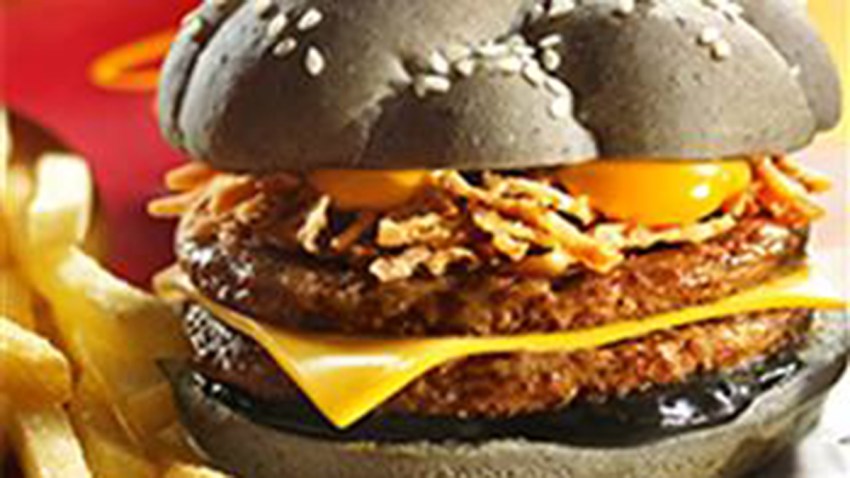 Trick or treat?
McDonald's isn't letting Burger King have the only spooky burger.
McDonald's Japan has launched a Halloween-themed "Squid Ink Burger," sporting black-dyed buns and a "squid ink sauce."
The burger, which costs $3.40, also features two beef patties, cheese and fried onions.
The company said the squid ink sauce was added to a chipotle sauce with a smoked flavor and pungent taste to give it "the flavor of squid ink."
It is the second black burger to hit the market in Japan after Burger King Japan launched the Kuro Burger.
The Kuro Burger, "kuro" meaning "black" in Japanese, features bread and cheese colored using bamboo charcoal and a black sauce, which has a soy and a garlic base, turned a shade of ebony using squid ink.
The Kuro Burger, also dubbed the "goth burger," is scheduled to end in early November.
While both burgers were launched as limited-time Halloween treat, they might be too spooky for many to bite into.