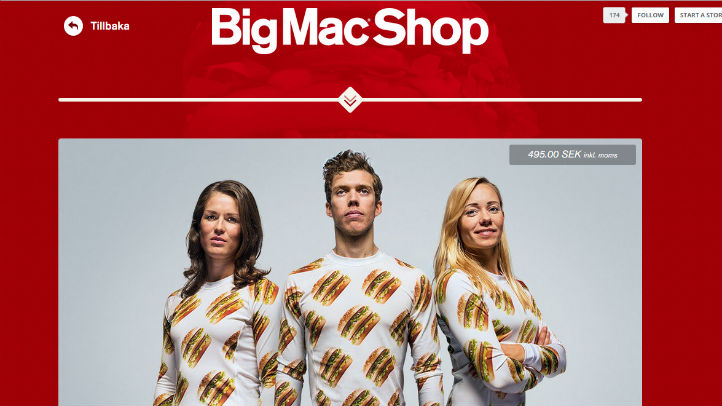 You might be able to smell like Burger King's Whopper, but now you can also look like McDonald's Big Mac.
The company on Tuesday released a new lifestyle collection, complete with clothing, bedding, wallpaper, boots, and even dog jackets, all of which are stamped with images of the fast food chain's iconic Big Mac.
[[297215901, C]]
The line launched in Stockholm Sweden during a Big Mac fashion show, which featured models walking a "McCatwalk" in white garments covered in images of the meaty meal.
The move was part of a global "imlovinit" campaign that featured 24 hours of McDonald's surprises in 24 cities.
The event also included a Ne-Yo concert in Los Angeles, an ice coupon machine in Rio de Janeiro, a ball pit in the shape of a giant coffee cup in Sydney, Australia, a giant Big Mac selfie in Dubai and a "Joy Maze" in Bucharest, Romania.