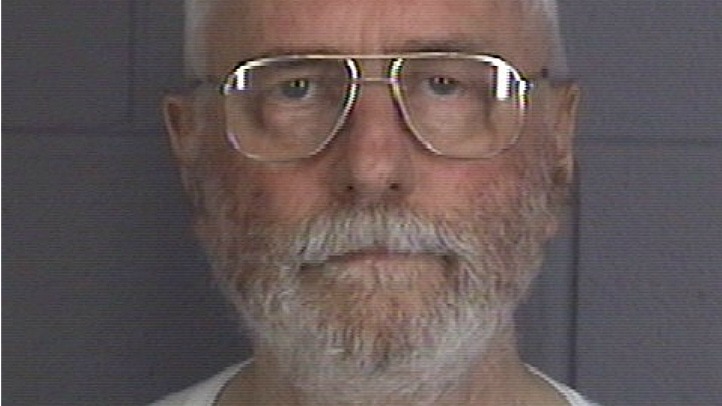 The star suspect in a 54 year old murder case in DeKalb County told a judge in Sycamore on Thursday he has no money for a lawyer.

Jack McCullough, 71, accused of the 1957 murder of 7-year-old Maria Ridulph, listed only a few thousand dollars in assets, including a $4,000 house trailer and $2,000 in guns.

His bail was set at $3 million, an amount he said that no one would post on his behalf. A public defender was appointed to represent him in court.

McCullough appeared by video link from the DeKalb County Jail, answering the judge in short sentences, and acknowledging that he understood the charges.

"The feeling I had today seeing him on the TV screen was one of almost complete satisfaction," said State's Attorney Clay Campbell. "You're talking about a half century of different people who contributed their efforts to what happened in court this morning."

Maria disappeared from her Sycamore neighborhood three weeks before Christmas in 1957. Her body was found five months later in Jo Davies County.

McCullough, known then as John Tessier, lived in the girl's neighborhood, but claimed he had taken a train to Chicago for a military physical the day she disappeared.

Earlier this week, authorities exhumed the child's body, hoping modern science might reveal new clues in her murder. When her body was discovered, the cause of death was listed only as "foul play."

Visitors to Sycamore find a community which has changed little from the terrifying weeks when Maria vanished. Many residents speak of the fear the crime sparked in what they had felt was a safe, secure community.

"It was very haunting… it was a very scary time," Terri Goodman said outside the courthouse where McCullough appeared. Goodman's mother lived in Maria's neighborhood, and she attended high school with the suspect.

The woman said her mother is now in contact with the police.

"I mean, she immediately got on the phone and told my sister and I, and all she could say was, 'I knew him, I knew him.'"

McCullough was charged under the statutes which applied when the crime was committed: murder, kidnapping, and abduction of an infant.

If convicted, he faces a maximum of natural life in prison.