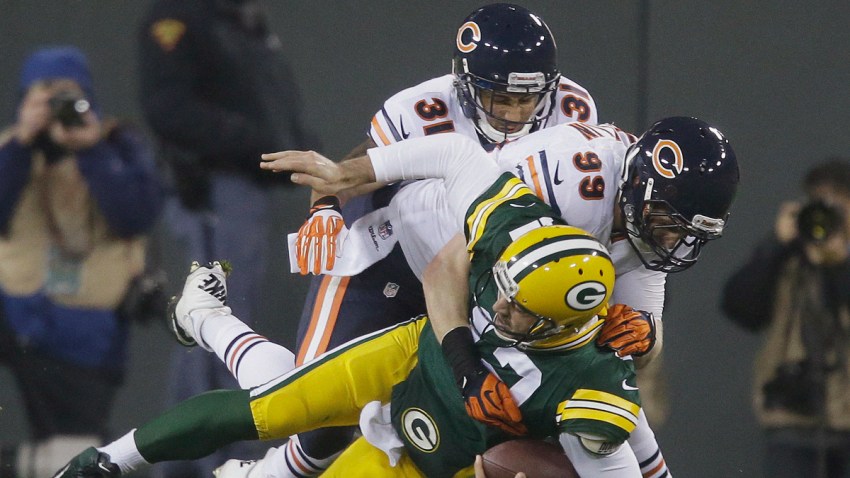 After racking up three sacks and being named NFC Defensive Player of the Week for his Week 9 effort against the Green Bay Packers, Chicago Bears DE Shea McClellin was listed as doubtful on the injury report for the Bears' game against the Detroit Lions on Sunday.
McClellin apparently injured his hamstring during Thursday's practice, and the injury is severe enough that head coach Marc Trestman and defensive coordinator Mel Tucker are having to scramble to get guys ready to replace him.
According to Trestman, David Bass and Cheta Ozougwu will both be tasked with replacing McClellin if he is unable to go against Detroit. The loss, which up until a week ago would have likely been welcomed by fans of the team fed up with McClellin's struggles, is especially hurtful now, as the Bears are just now figuring out how to get decent pressure with their front four defensive linemen.
Against a quarterback as talented as Matthew Stafford, that pressure is even more important, and now the Bears will probably need to blitz a little more often to make up for McClellin's loss, and that could mean that a guy like Reggie Bush could take advantage of more space beyond the first layer of the Bears' defense.